Howe of Fife: Scottish Rugby Union hands out bans for initiation ceremony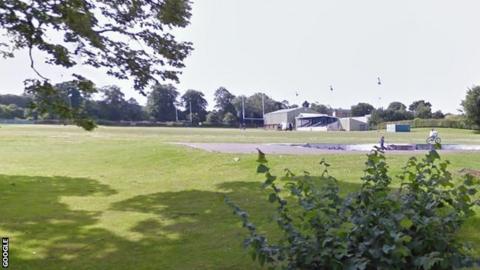 Two officials and 14 players from Howe of Fife rugby club have been banned after a team bus initiation ceremony.
Coach Garry Horne - father of Scotland back Peter - and president Murdo Fraser have been suspended for a year, after a player "suffered internal injuries".
Two players have been suspended for two seasons, with 12 others given bans of between six and eight weeks.
In a statement, Scottish Rugby said "the actions of those involved have absolutely no place in our sport".
Two players were arrested and charged with sexual assault following the incident, which happened after a game against Jed-Forest in September 2016.
But the case did not go to court and was dealt with by way of an alternative to prosecution, known as 'direct measure' in Scotland. Direct measures can include warnings, fines or compensation orders.
Horne and Fraser, who resigned in June after Scottish Rugby launched an investigation, were said by the governing body to have failed to exercise "reasonable and proper control" over the players under their supervision during the incident.
Howe of Fife - currently in League Division One, the third tier of Scottish rugby - has been fined and from now on all office bearers, trustees, directors and players over the age of 18 must "attend a series of leadership workshops" to change the culture of the amateur club.
"The behaviour of those involved in this incident, including several individuals in positions of authority at the club, was completely unacceptable," Scottish Rugby chief executive Mark Dodson said.
"Significant sanctions have been applied and Scottish Rugby will not hesitate to take action against any club, official or player behaving in a similarly unacceptable manner."