Howe of Fife: 'No place in rugby for extreme initiations', says Colin Gregor

By Phil Goodlad
BBC Scotland
Last updated on .From the section Scottish Rugby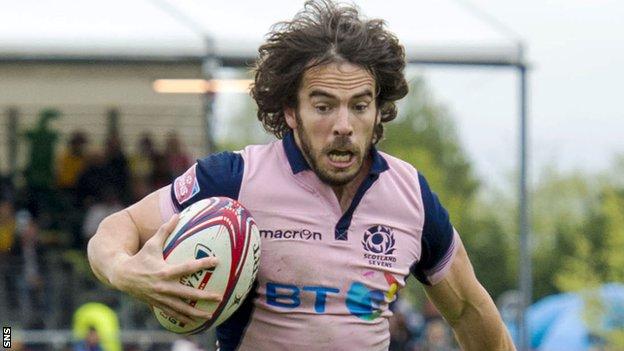 Former Scotland 7s captain Colin Gregor says there is "no need" for extreme initiation ceremonies after one club had 16 players and officials banned.
But he insists that introducing new players into teams is important to make them feel part of its culture.
Antics at Howe of Fife Rugby Club left a player requiring medical treatment.
"They have become tamer, which is good, because they can go extreme and there is no need for it," Gregor said of such ceremonies.
"It's a form of introduction into a new team, to knock down any barriers and welcome them. It's a way of learning.
"I think there are initiations of sorts across a wide range of sport teams."
The incident on the Howe of Fife team bus after a game against Jed-Forest in September 2016 led to the arrest of two players, who were initially charged with sexual assault.
It did not proceed to court, but a Scottish Rugby investigation has led to two officials and 14 players from the club in Scotland's third tier, League Division One, being suspended.
The governing body said the actions "have absolutely no place in our sport", but rugby culture had already been in the news in recent weeks.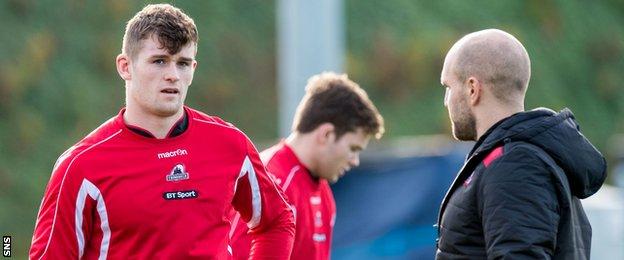 Edinburgh forward Magnus Bradbury was stripped of the Pro14 club's captaincy following an incident on a night out that left him injured.
An investigation was also launched into team-mate John Hardie's alleged use of cocaine.
Gregor feels culture in rugby now is not just defined to what happens on the pitch.
"In professional rugby, in particular, it is a big area these days," he told BBC Scotland. "Coaches are aware that it's not just what you do on the field, but it's how you behave off it, the standards that you set and the values that you're living to.
"A culture is a way of doing things and that's what you really shape and influence.
"Rugby shapes characters in a very positive way. Sport in general has that ability.
"The physical nature of what you go through as a team in rugby, you can look each other in the eye and you build that bond and that can develop in other things you do in life as well."