John Barclay on recovery from concussion and playing pranks on Stuart Hogg
Last updated on .From the section Scottish Rugby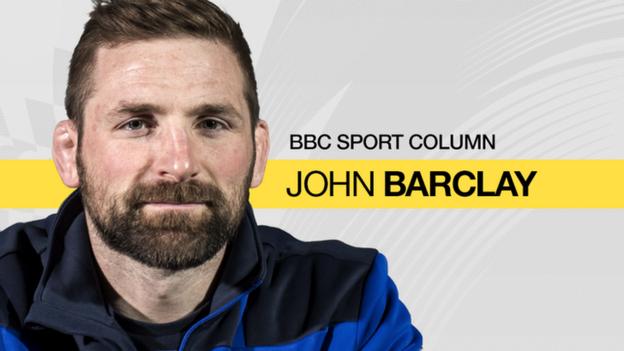 Autumn Test: Scotland v Samoa
Venue:
Murrayfield Stadium, Edinburgh
Date:
Saturday 11 November
Kick-off:
14:30 GMT
Coverage:
BBC One, Connected TV, online & the BBC Sport app & Radio Scotland 810MW
Being in a Scotland international camp is always a pleasure and a privilege and, in the case of this autumn, a mighty relief.
I should go back a few months to explain what's been going on with me this past while, to the 25th minute of a Scarlets game against Edinburgh on 23 September.
That's when I went low in a tackle on Magnus Bradbury and caught his hip on my head. It was an innocuous collision. Looking at it, you wouldn't have said there was any great force in it. You wouldn't have called it a big hit.
I've been knocked unconscious before playing rugby, but this was different. When I was 20 and playing for the Scotland Under-21s against Wales I was out cold for about five minutes and then spent an hour in an ambulance not knowing where I was, before doing a night in hospital while my head cleared.
This time, I was out for about 10 or 15 seconds. I woke up to the sound of my own snoring. The minute I came around, I knew what had happened. The medics were tending to my neck, doing all the things they needed to do to make sure I was OK, but my neck was fine. I told them, 'You can let go of my neck, boys, there's nothing wrong with it'. But that's procedure in these cases.
I knew I was coming off and that I wasn't going back on again. They did some tests when I was taken away. Memory tests, really. I guess it was to establish where I was at in that particular moment, so they could do the same tests later to see if my score had improved or not. You have to name the months of the year backwards. That's one. They give you three numbers and you have to call them out in reverse order. Then it's four numbers. Then five.
I did fine. It was the words where I fell down.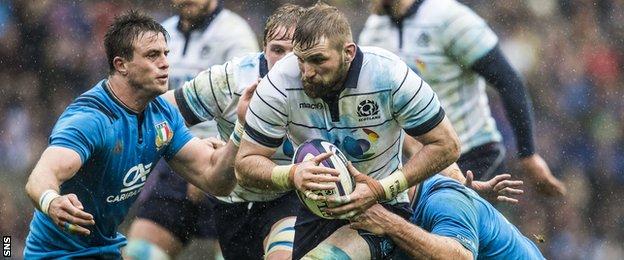 They give you a list of random words that you have to remember. It used to be five but then they made it 10 when they realised that even a monkey can remember five words. At the start of the season you do these tests to establish a baseline. Back then, I remembered 28 words. In the medical room in Llanelli that night I remembered about 11. Not so good.
Concussion has become a big talking point in rugby and the awareness of the dangers has grown hugely in recent years. The knowledge of what happens to the brain in these incidents has also grown but there's still a lot we have to learn. I mean, before the end of the game against Edinburgh, I felt fine.
This is the weird bit. I slept fine that night, a Saturday. On Sunday, I was fine again. I took the kids swimming. Monday? No problems. On the Tuesday, I took the dog for a walk and started to feel dizzy and had to sit down. I thought, 'There's something not right here'. That's nearly three days of feeling all right before the symptoms reared up on me. A brain injury is an incredibly complex thing.
The club told me to stay home and take it easy for 10 days. I'm not one that can sit in the house all day. I need to do something. I was told, rightly, not to do any exercise, not to look at a computer screen, not to watch television. I just had to sit there going out of my mind with boredom.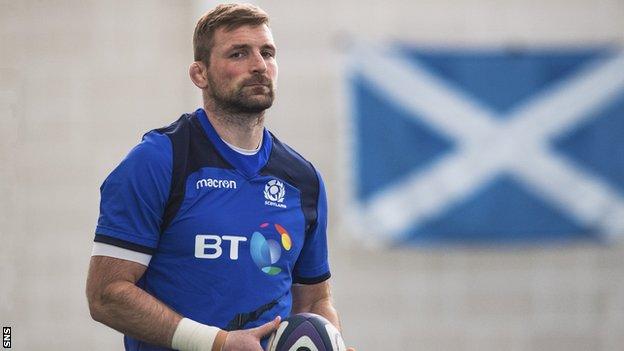 That dizziness, the light-headedness, the migraines stayed for weeks. I became irritable and sensitive to noise. I knew I was being irritable but I couldn't get rid of it. Maybe the irritability had a bit to do with concussion and a bit to do with the tedium, or maybe the two are inter-connected.
It sounds morbid and stupid but in the time I was out - six weeks in total - you can't help but think about the worst-case scenario - retirement. I've got two young kids and a baby on the way. I'm not ready to retire. I'm a fairly rational person and I knew deep down that I'd make a full recovery but the thing is, if you have a broken leg, they can tell you when you're coming back. A broken leg is four or five months or whatever. There's a clear enough path back to fitness that you can see. You sit there and suck eggs and wait for it to heal.
Concussion is different. I wasn't supposed to, but I stupidly watched a documentary on television called Ice Guardians. It's about the role of the enforcer in ice hockey and there was a bit in there about concussion and how it can lead to chronic traumatic encephalopathy (CTE or punch drunk syndrome). I was watching it going, 'Oh no, I shouldn't be looking at this'.
I went to see to Professor Tony Belli, a specialist in Birmingham who a lot of players go to see when they suffer concussion. I did a load of complicated tests. Hours of them. Brain scans, cognitive tests, one after another. Tony said that my cognitive function was very good and that I passed all the tests.
In theory, I could have come back earlier than I did. Players, like myself, can pass the memory stuff, cognitive tests and the computer tests but still have symptoms. That's a flaw in the system. When that happens, it's important that a player is honest with himself. If I'd wanted to play a few weeks ago, I could have done because I'd passed all the tests by then. I could have lied and said that I was symptom-free even though I suspected I wasn't. Everybody is doing their best to look after us but it's important that we also look after ourselves.
I wasn't sure if I'd make the autumn Tests, but I was ready to return. Last weekend I made my comeback for the Scarlets and I'm feeling great again. It's brilliant to be back in the fold with three huge games to look forward to - and a few people to scare.
Well, one player. The ScareCam is back in business and Stuart Hogg remains the star of the show. In fairness, I'm dedicated to my craft. Last week I hid in a wheelie bin for 15 minutes waiting for Hoggy to come along. If you've ever watched the rhino scene from Ace Ventura: When Nature Calls (and if you haven't, do it now), then it was a bit like that.
I was struggling in there. Shifting uncomfortably and sweating buckets, but I knew that this could be my greatest work. I caught him a beaut, but I jumped too early for my cameraman, our physio Steve. It wasn't recorded properly. It would have been my piece-de-resistance. I said to Hoggy later, 'This is absurd, what's wrong with you, why are you scared?' He said, 'Aye, I'm the odd one. You've been hiding in a bin for 15 minutes!' Fair point.
This nonsense is essential amid all the serious stuff that's going on. Samoa on Saturday for starters. I wasn't there but they gave us a massive fright at the World Cup. Everyone talks about their physicality but they're sensational with ball in hand if you let them. Like Fiji. And everyone remembers what happened the last time we played them. A win against Australia in Sydney one week and a defeat by Fiji in Suva the next.
We have to be better than that.
John Barclay was talking to BBC Sport Scotland's chief sports writer, Tom English