BBC Sport - Eddie Jones: England's Australian coach on the Ashes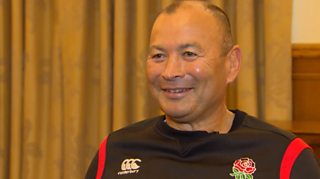 Who does Eddie Jones want to win the Ashes?
England rugby union coach Eddie Jones will lead his side against Samoa at the weekend, but the Australian will also be keeping an eye on the Ashes. But who does he want to win?