SRU suspends several under-20s backroom staff after late-night incident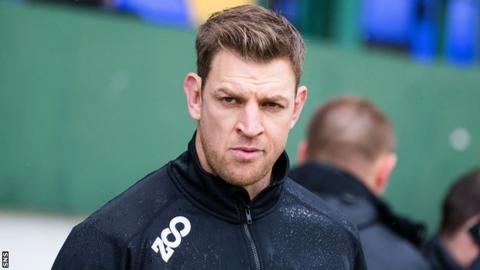 Several members of the Scotland Under-20s backroom staff have been suspended following a late-night incident two days before their 36-3 defeat by Wales earlier this month.
The suspensions follow a dispute in a bar in Llandudno, North Wales.
One of the Scotland physios was taken to hospital to be treated for injuries.
Assistant coaches Ben Fisher and Nikki Walker, and team manager Andy Miller, are among those suspended pending an investigation.
The incident involved a disagreement with another group in the bar. No members of the Scotland party were arrested.
Scottish Rugby is believed to be satisfied its staff members were not the aggressors but will question why their employees exposed themselves to such a situation by embarking on a night out two days before the Under-20s' Six Nations opener.
Head coach Stevie Scott was not involved and, having retired to bed earlier in the evening, is thought to have been unaware of his colleagues' intentions to leave the team hotel.
"Scottish Rugby is currently conducting an internal disciplinary process involving members of the Scotland U-20s coaching team and backroom staff," said the governing body in a statement.
"The group are suspended until the disciplinary process has concluded and, in the interim, their roles will be taken on by appropriate staff.
"Scottish Rugby will make no further comment at this time."