Commonwealth Games: Christian Malcolm and Becky James are Wales' ambassadors
Last updated on .From the section Commonwealth Games
Double Olympic silver medallist Becky James and four-time Commonwealth sprinter Christian Malcolm have been selected as Wales' Commonwealth Games ambassadors.
Malcolm, 38, won medals at the 1998 and 2010 Commonwealth Games and now coaches Wales' Para-sprinters.
James, 26, won the world sprint and keirin titles in 2013 but retired from professional cycling last summer.
"There are no regrets [about retiring]," James told BBC Sport Wales.
"It's definitely bringing back some memories but it's amazing being on the other side of it now, supporting everyone that's going."
'So much knowledge to give back'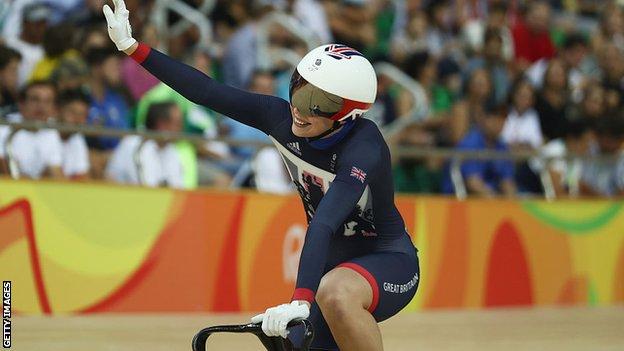 James also revealed she now coaches her sister Rachel and Ellie Coster - who will compete in the team sprint at the Gold Coast Games in April.
"I feel like I've got so much knowledge to give back," James said.
"When I was riding in the under-23 European Championships I remember talking to one of the younger riders about what to do in the races and my coach said to me 'you'll make a really good coach one day' and it always stuck with me.
"I'm going to see how the girls get on but it's definitely something I want to do in the future."
'As big as the Olympics'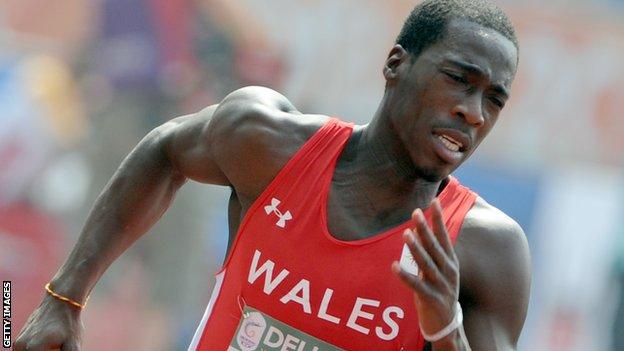 Malcolm won two Commonwealth medals for Wales and is looking forward to helping a new generation of athletes this time around.
"For us [Welsh athletes], it's as big as an Olympic Games and that's the truth," he said.
"A lot of the English athletes don't really get it. But we get excited about it because it's not just the sense of pride, but you appreciate the Welsh public supporting you for so many years.
"I've experienced what it's like to be at the top. I've experienced what it's like to fall from the top and get myself back up there.
"There's a lot of things I've gone through which I feel like I can give back and help the athletes learn from."
The 2018 Commonwealth Games begin on 4 April.