British and Irish Cup: Jersey Reds 'jinxed' after dramatic semi-final loss to Leinster 'A'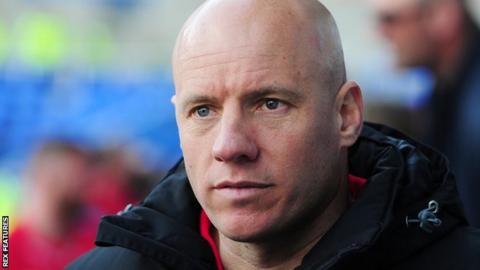 Jersey Reds head coach Harvey Biljon says the islanders are 'jinxed' when it comes to the British and Irish Cup after a dramatic 29-27 loss to Leinster A in the semi-finals.
The Irish side scored three stoppage-time tries as they recovered from being 27-8 down to reach the final.
Jersey were reduced to 14 men when Joel Dudley was injured with all their replacements used.
They lost last year's final to Munster A after holding an 18-point lead.
"We're jinxed in this competition aren't we?" Biljon told BBC Radio Jersey.
"The players put in a hell of an effort, it's just not meant to be."
Converted first-half tries from Tom Pincus and Kieran Hardy saw Jersey go into the break 14-3 ahead, and two Brendan Cope penalties and a converted Jason Worrall score seemed to have sent them to a second successive final.
But Leinster took advanatage after Dudley went off as Ciaran Frawley pulled one try back which he converted and Tom Daly went over and Will Connors crossed with the final play, with Frawley converting both.
"You look at the last seven minutes of that game, we're down to 14 players and that's not due to ill-discipline, that's due to injury, and that's exactly where Joel Dudley would have been to make a tackle which would have put us in a different position with a couple of seconds to go," added Biljon.
"Fair pay to Leinster, they had to go and score the tries, they had to go and win it and that's what they did."