Edinburgh prop Pierre Schoeman: 'If it takes seven years to play for Scotland, I don't care'
By Jamie Lyall
BBC Scotland
Last updated on .From the section Scottish Rugby148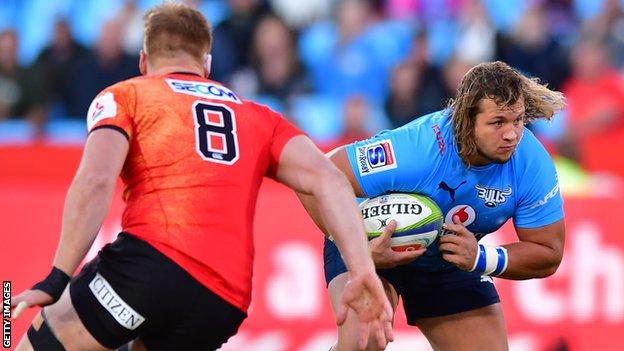 Pierre Schoeman speaks the unmistakably guttural vernacular of the Afrikaner. Through deep, deliberate tones the massive prop conveys his love of God, his respect for his coaches and the green and gold of the Bokke, the Afrikaans term of reverence for the fabled South African national team.
He talks of playing rugby for something more - something intangible beyond trophies and riches and status - and describes how, since his days as a burgeoning schoolboy in Pretoria, he has painstakingly jotted down his targets in a notebook.
"It must be part of your DNA," the 24-year-old stresses. "If you don't firmly write down your goals, even how many glasses of water you must drink, how many push-ups you must do, then you won't believe it.
"You have to speak it, read it, see it so many times. You have to score five tries a season. You have to get three penalties a game. You have to find victory in the small battles - improving your fitness, improving your bind, improving another player, not only yourself. Ticking those boxes, that's immense."
'If it takes five, seven years, I don't care'
Schoeman has recently acquired novel and, to his mind, exhilarating aspirations. The loose-head will join Edinburgh when his Super Rugby commitments with the Bulls come to an end this summer, and although capped by South Africa Schools and Under-20s, he is not tied to his native land thanks to the labyrinthine nature of World Rugby's eligibility criteria.
It will take Schoeman five years of residency, rather than the previous benchmark of three, to become available to Scotland, but the prop is unfazed.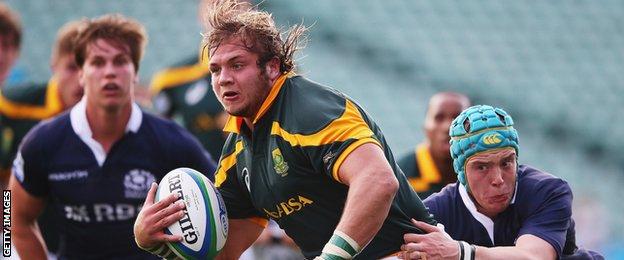 "To play international rugby is one of the biggest privileges, but it takes hard work," says Schoeman, currently serving a six-week ban for biting.
"My aspirations were to become a Springbok, but now going to Edinburgh, me and my wife's plan is to get citizenship [residency] over there.
"The rule changed from three years citizenship to five years, but that's perfect, because I'll wait the five years out, I'll give my best every day, every week, every season.
"I'm going to work my flipping ass off to get into the Scotland team - if it takes three, five, seven years, I don't care.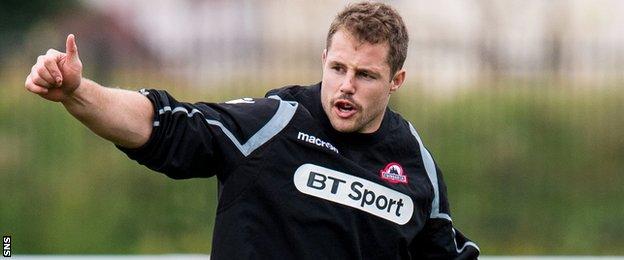 "If I'm good enough and get the opportunity, I'll be honoured and humbled. That's a big goal of mine. One would never forget that in your career over there, if you play for Scotland, and it's not just going to happen, but if you work hard through Edinburgh, there's also the British and Irish Lions tour.
"There are a few goals I've set, but for now it's to give back to Edinburgh Rugby itself."
'If it's not happening in SA, you might as well go to Scotland'
Schoeman understands why all this jars, and why despite his sincerity and relative youth, a degree of cynicism meets talk of Scotland caps and Lions tours from a player with no prior connection to his soon-to-be adopted nation.
Scotland supporters have seen South Africans WP Nel, Josh Strauss, Tyrone Holmes, Allan Dell and Cornell du Preez don the thistle in recent years, with varying degrees of success.
Oli Kebble at Glasgow and Edinburgh's Duhan van der Merwe, a former U20s colleague of Schoeman, have placed on record their desire to follow.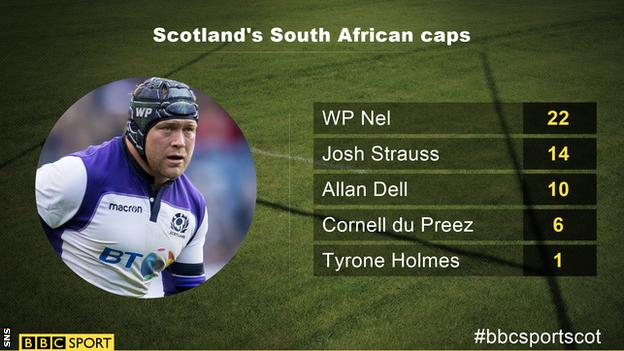 "I can totally understand," says Schoeman, who has signed a three-year deal with Edinburgh. "As a South African boy, everyone wants to play for the Springboks.
"There will be people like: 'why are you leaving South Africa and the Springboks dream, you're still young?' But for the opportunity, it'll be amazing and it only comes maybe once in your lifetime.
"Just to be clear - my goal now is to play for Edinburgh and to play for Scotland. That is my aspiration now.
"If South Africa want to select me, or invite me to a Bok camp if I am playing very well for Edinburgh, it's something I will only handle at that time.
"For now, my focus remains on finishing the last three or four play-offs at the Bulls and then going to Edinburgh and playing for them and Scotland.
"A good mate is [Connacht's] Quinn Roux; he's playing for Ireland now at lock. He was in my high school as well.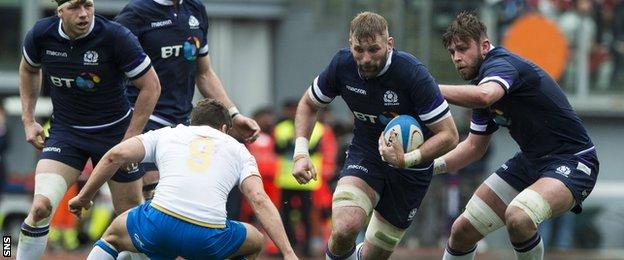 "For us, if it's not going to happen in South Africa, you might as well go to Scotland. That's my personal opinion and goal now, to become a Scottish citizen.
"You live there as a Scottish citizen and you work to play for the international side."
Mocking 'coach Cockers'
Richard Cockerill tried to bring Schoeman to Edinburgh on loan back in November as he sought a solution to a savage spree of loose-head injuries.
The Bulls and their new coach John Mitchell would not sanction the loan, but Cockerill was willing to wait.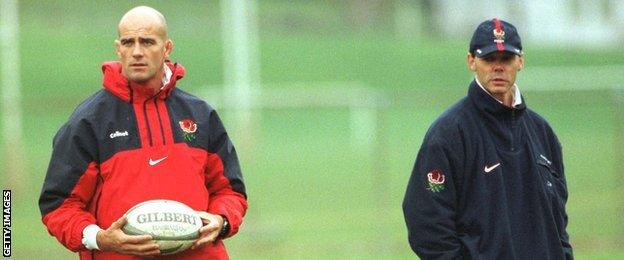 "I told coach Mitch that I'd got this offer and I was almost definitely taking it, but if you want to negotiate or make me stay or whatever," Schoeman says.
"Coach Mitch actually said he coached coach Cockers [Mitchell was England's forwards coach between 1997 and 2000, the period in which former hooker Cockerill won his 27 caps]. He said he was a very brutal and tough player, and the guys who played him feared him.
"He actually said I must mock coach Cockers when I get there and tell him the other hooker played in front of him because he didn't make his metrics, he was all about physicality.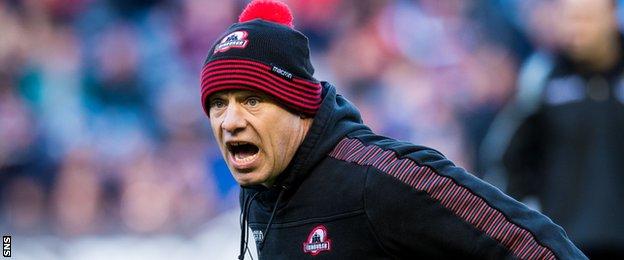 "But I'm not going to do that in my first week! I'll step lightly - maybe after winning a cup with him I'll share it with him.
"Edinburgh is a magical city. The Edinburgh rugby club has a rich tradition and I like playing for something or someone for a greater reason than just for the opportunity or the money."