Blair Mayne: Lions legend 80 years ago and a decorated soldier
By Peter Crutchley
BBC Northern Ireland
Last updated on .From the section Rugby Union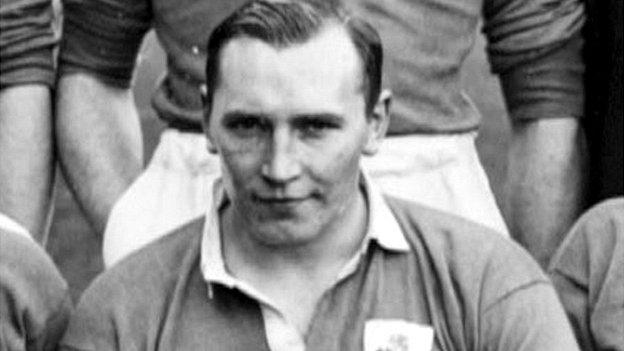 Robert Blair 'Paddy' Mayne was a British Army soldier from Newtownards, County Down and a founding member of the Special Air Service (SAS).
During World War Two he became one of the British Army's most highly decorated soldiers and was controversially denied a Victoria Cross.
But his success wasn't exclusive to the battlefield. He was also a colossus in the sporting field, playing for Ireland and the British & Irish Lions in rugby union.
It was 80 years ago, while playing for the Lions on the 1938 tour of South Africa, that the legend of Blair Mayne began to blossom.
Former Lions and Ireland international Mike Gibson explains: "In my early days with the Lions, Harry McKibben, another member of that 1938 tour, spoke to us about the huge role Blair Mayne had. He made a real impact on the field on that tour. He was a colossus - physically strong and imposing, and back then there were not as many huge rugby players."
The 23-year-old Mayne had a bright future ahead of him in rugby until fate, in the form of World War Two, intervened.
Born and raised at the family home, Mount Pleasant in Newtownards, Mayne attended Regent House Grammar School, where his talent for rugby was obvious - playing for the school first XV and Ards RFC.
While at Queen's University in Belfast studying law, he took up boxing and won the Irish Universities heavyweight title in August 1936.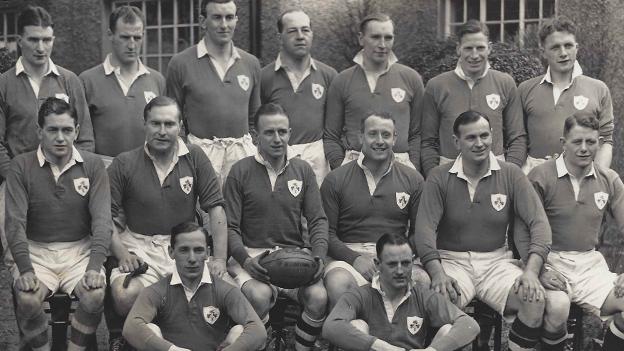 He made his Ireland rugby debut against Wales at Ravenhill in 1937, and was only capped three times before he was selected for the Lions tour to South Africa.
The tour lasted over three months, from June to September 1938, encompassing 24 matches. While the Lions lost the Test series 2-1, their victory in the third game was the first Test win for the Lions in seven, a record Test score for them and their first win against South Africa since 1910.
Blair Mayne's performances made a big impression, with one match report describing how he played with "ruthless efficiency, covering the ground at an extraordinary speed for a man of his build, as many a three-quarter and full-back have discovered".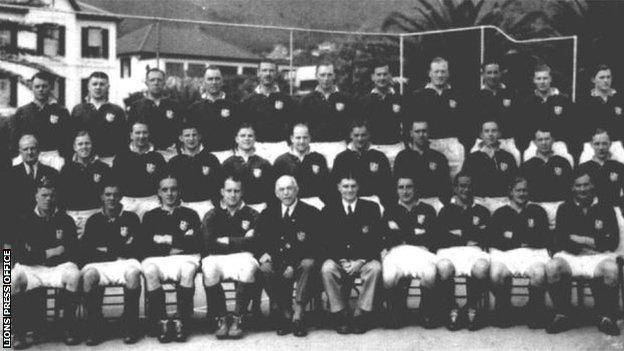 Rob Cole, co-author with Clem and Greg Thomas of The Official History of the British & Irish Lions, believes this tour demonstrated Mayne was a fearless and inspirational player.
"Where he led, others followed on the field," explained Cole.
"He tackled and carried hard, never shirked his work at the set-pieces and loved nothing better than when the game cut up rough. As a former Irish Universities heavyweight champion he was more than able to hold his own when the action heated up. He was capable of playing in any of the back-five positions in the scrum."
While making a strong impression on the pitch, he struggled to cope with boredom off it. The tales of Mayne's outlandish behaviour and extra-curricular activities on the South African tour have become the stuff of legend.
One such tale involved a Presbyterian minister, broken hotel doors and a dead Springbok.
Mayne had been causing havoc on tour with late night exploits, so management thought putting him in a room with team-mate and Presbyterian minister George Cromey might rein in him a little. But to no avail.
Once, at around three in the morning, Cromey was allegedly awoken to the sound of the door crashing open and Mayne towering over him announcing that he had just shot a Springbok.
An understandably startled Cromey turned on the light to see Mayne, still wearing his cummerbund, with a dead antelope draped over his shoulders.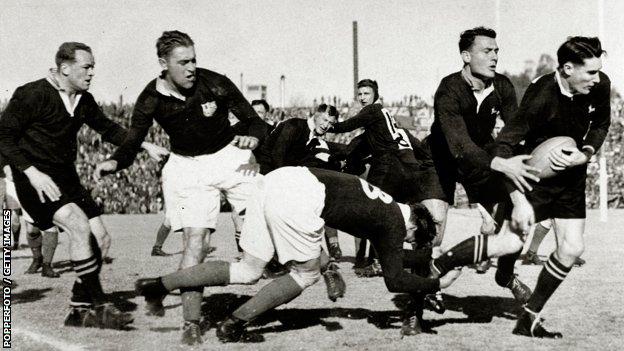 Rob Cole says that while it can be difficult to dispel rumour from reality when reflecting on a character like Mayne, endless stories came out about his deeds in South Africa.
"What goes on tour, stays on tour, has always been the watchword, but some of the snippets that have emerged from his antics would have made the renowned 'Wreckers' on the 1968 Lions tour to South Africa blush," said Cole.
"It is alleged he completely smashed-up a hotel room in Pietmaritzburg in protest at its Spartan nature and headed to the docks with Welsh hooker Bunner Travers to fight with the locals.
"He was a combination of hell-raiser, hero, rebel and combatant all rolled into one, and his Lions team-mates loved him for it."
Following the Lions tour Mayne was capped three more times for Ireland, before World War Two brought a premature end to his rugby career.
For Mike Gibson there is a sense of 'what if' regarding Mayne's career.
"It was very sad that we never got to see how great Blair and some of his colleagues from that Lions tour could have gone on to be. We unfortunately will never know just how much he could have achieved in the game," Gibson says.
"Harry McKibben said Blair was a great team-mate and spoke with real admiration about everything he achieved on the rugby field and the battlefield. He had total respect for the man."
At the outbreak of war, Mayne enlisted in the Royal Ulster Rifles, before joining the commandos and then becoming a founder member of the SAS.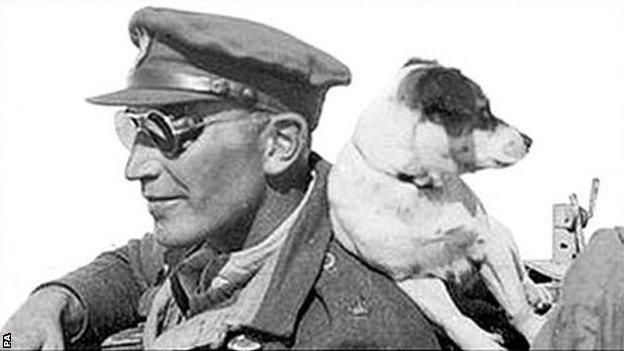 He quickly earned a reputation as a brilliant solider, with a short fuse, as historian Jonathan Bardon explains.
"Brilliant is a completely appropriate description of Mayne's military career," said Bardon.
"His part in special operations in destroying aircraft and military installations in North Africa was quite extraordinary. He was almost certainly too difficult to be a regular army officer - commando action suited him perfectly."
He won many medals, including the Distinguished Service Order four times, and received a citation for the highest military honour, the Victoria Cross, but was turned down.
There have been campaigns for the VC to be awarded posthumously, so far without success.
Jonathan Bardon offers an explanation as to why.
"From a military point of view, he should, without doubt, not have had the VC denied him," said Bardon. "But his disrespectful and wild behaviour, his regular insubordination, alienated too many of his commanding officers."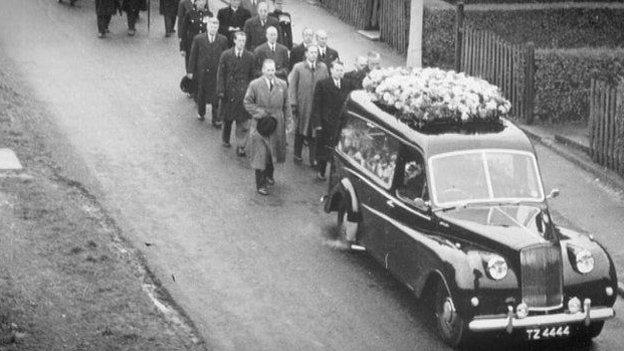 Mayne returned home after the war where he became Secretary to the Law Society of Northern Ireland. Over the ensuing years there were numerous rumours of him getting embroiled in bar fights.
He died aged 40 in a road accident in his native Newtownards in 1955.
So how should Blair 'Paddy' Mayne be remembered?
Rob Cole believes it is important to remember the man behind the myth.
"Myths and legend turned Mayne into a national hero for his acts of danger and derring-do," said Cole.
"He became a cult hero, but among the men who knew him best, those who played rugby with him, and those who served alongside him, there appears to have been a strong bond of trust and belief in his principles, organisation and tactics as much as his gung-ho attitude.
"Wild maybe, but he was definitely someone you would want on your side."