Tom Brady says his family were verbally abused on sidelines
Last updated on .From the section Rugby Union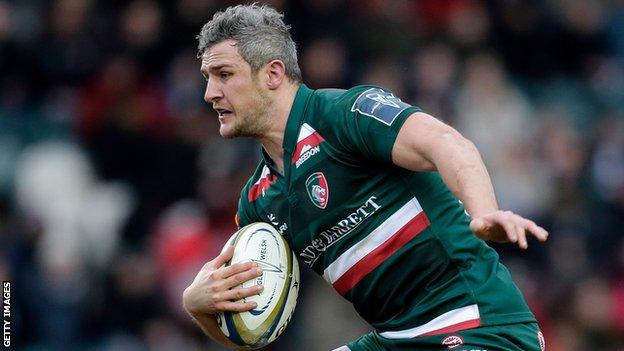 Former Leicester Tigers winger Tom Brady said a fan hurled abuse at his wife and mother as they watched him play in a pre-season friendly.
Brady, who is unattached after being released from Leicester at the end of last season, was playing for Sale Jets against Sale FC on Friday night.
The former Sale Sharks player, 27, says the abuse was also aimed at him.
"Disappointed one bloke took it upon himself to target my wife and mum on the sideline," Brady said on Twitter.
"Both were very upset by the confrontation and I wonder if he'd share these [comments] and delivered them in such a way to my dad and uncles?
"This kind of behaviour is not what the game's about and I hope he is waking up very embarrassed today."
Former team-mate Johnny Leota has supported Brady, who is back training with his boyhood club.
"Really? If this is you, you should be ashamed of yourself. A top man who has done a lot for our club. No one deserves to be treated like this," Leota posted on Twitter.