Principality Stadium: WRU announces alcohol-free zone details
Last updated on .From the section Welsh Rugby
Under Armour Series: Wales v Scotland
Venue:
Principality Stadium, Cardiff
Dates:
Saturday, 3 November
Kick-off:
14:45 GMT
Coverage:
Live on BBC Wales, S4C, BBC Radio Wales, Radio Cymru, the BBC Sport website and app
The Welsh Rugby Union has announced the details of alcohol-free zones that will be trialled for Wales' November internationals.
The WRU will ring-fence 4,200 'dry' seats at the Principality Stadium.
The move was proposed in April 2017 following complaints of drunk people spoiling games and a disabled fan being verbally abused in the Cardiff venue.
"It's about doing the right thing for supporters," WRU chief executive Martyn Phillips told BBC Sport Wales.
"Would we extend it [the area]? I've got an open mind to it really… if there's a demand there.
"If you look after supporters and give them what they want, then hopefully they'll come back."
The WRU expects more than 2,500 fans to sit in the alcohol-free zone for Saturday's match against Scotland, which is anticipated to attract a crowd of around 62,000 at the Principality Stadium.
The designated area will be in the top tier of the north stand of the 74,500-capacity arena, with stewards ensuring supporters in that area do not take alcoholic drinks to their seats.
There are more than 30 bars within the Principality Stadium that serve alcohol on rugby match days, with fans normally allowed to take drinks to their seats.
However, for football matches there is a blanket ban on alcohol being drunk in the seating areas.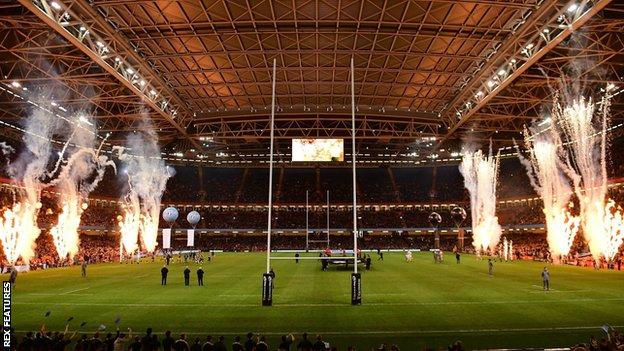 After Saturday's Test against Scotland, Wales' other internationals this autumn will be against Australia, Tonga and South Africa.
There are no plans in place for an alcohol-free zone for next year's Six Nations fixtures, though the designated areas could return further in the future.
"We won't extend it to the Six Nations this time because, by the time the autumns are over, we need to digest all that, take the learnings and those games will come on to us too quickly," he added.
"It will be a meaningful four-game trial so 10,000 or 12,000 supporters will have had an experience there, so that will give us a lot of input.
"At the end we'll get an assessment. Is there a market and are we able to cater to that market?
'It's been a problem for 20 years'
Rugby journalist and broadcaster Peter Jackson believes the WRU's trial should go further.
"During the game I think they should close the bars," he told BBC Radio Wales' Good Morning Wales programme.
"I have lost count of the number of people... who say 'we no longer go because we cannot sit and watch the game without our view being constantly interrupted by people coming to and fro with trays of beer'.
"All the Welsh Rugby Union has done - in my humble opinion - is created the world's biggest pub."
Gerry Toms, who was the stadium's general manager from 2006-13 and is also a former South Wales Police chief superintendent, said: "It's been a problem for nearly 20 years and... there needs to be a balance here.
"There are those who don't want to drink in the stadium, they don't want to be disturbed by people who are drinking, and there are those at the other end of the spectrum who say, 'it's part of the enjoyment of my day out'.
"What we need to tackle is the minority who don't drink responsibly, who don't respect the people around them, and that's fundamentally where the main part of the problem lies.
"There are more than 1,000 stewards but they can't be everywhere, so if there are people around you who behave in an anti-social way then tell the stewards and they will come.
"On an average rugby international, probably about eight to a dozen people are actually asked to leave the stadium - out of 74,000."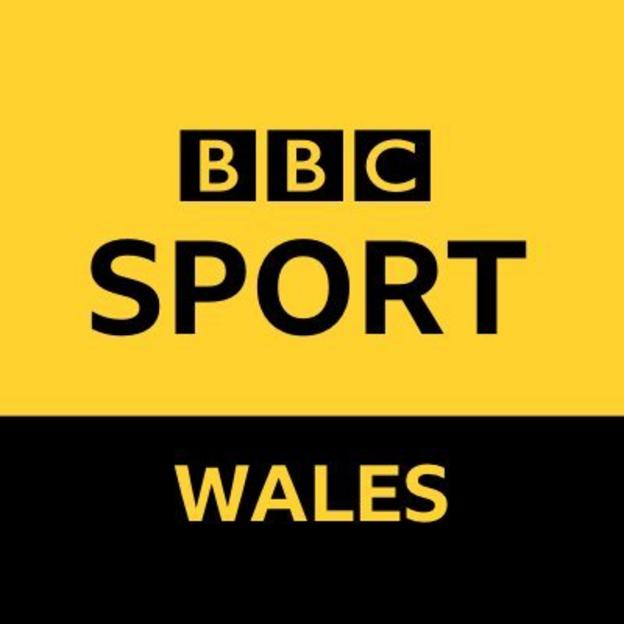 Pick Your Wales XV
Pick your starting XV for Wales' match against Scotland on November 3rd.