Scarlets close to naming new head coach, says Wales-bound Wayne Pivac
Last updated on .From the section Rugby Union36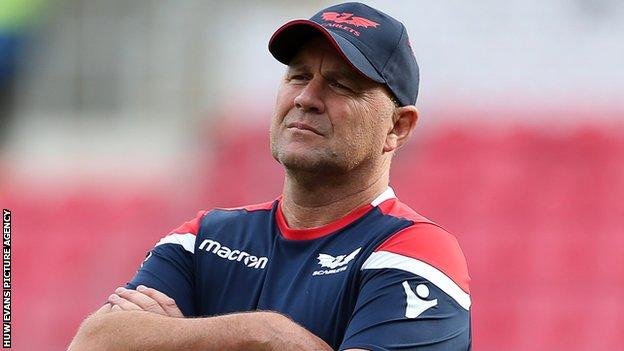 Wayne Pivac says Scarlets will be in a position to announce his successor as head coach in the coming weeks.
The 56-year-old was named as Wales head coach Warren Gatland's replacement in July 2018, more than a year before he takes charge.
Pivac says Scarlets want an experienced head coach which would rule out current assistant Stephen Jones who is in line to join the new Wales set-up.
New Zealander Paul Feeney has also been linked with the Scarlets role.
"They will not want to leave it late," said Pivac.
"They will want to get it done so it is not a distraction to anybody and we move on.
"The club have spoken to a number of potential candidates and have got a list of quality people.
"It won't be too much longer before we will be in a position to announce something."
Pivac will leave his Scarlets role at the end of the 2018/19 season and says he has played a role in the recruitment process but the identity of the new head coach will not be his final decision.
"I know a lot of the coaches and make a few phone calls and get information which helps to throw into the mix," he said.
"Ultimately it will be a club decision, although they will get my feedback."
Pivac says the Scarlets have looked at recruiting another New Zealander.
"Everybody would have a look there (New Zealand) and see what is available and if it fits what you are looking for," added Pivac.
"There are coaches that have been spoken to that are outside of that area as well."
His current assistant Stephen Jones is tipped to join Pivac's Wales backroom staff and his lack of head coach experience could count against him becoming the new Scarlets boss.
"The club have made it clear they are looking for someone with a proven track record of performance and winning," said Pivac.
"That narrows the field until you get a worthwhile number of coaches to interview. That is where they are at."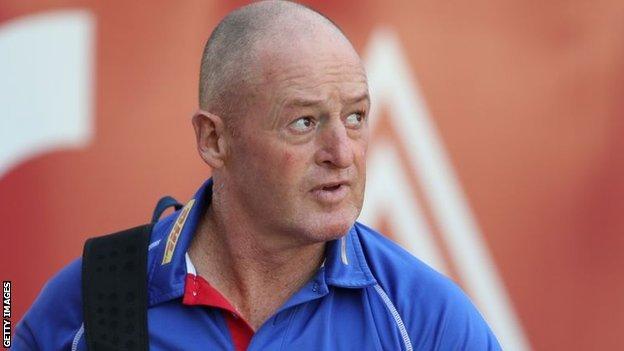 'Feeney an excellent coach'
Feeney, currently assistant coach at Super Rugby outfit Stormers in South Africa, worked with Pivac at Fiji and Auckland.
He is out of contract in 2019 and spent time at the Scarlets earlier this month.
"He came to us on a coach development exercise to see how we do things," said Pivac.
"He was here to have a look but he is a coach who is coming off contract at the end of the year.
"We know each other and I know what he can and can't do. He is an excellent coach."