Ben Moon: Nobody 'more worthy' of England call-up than Exeter prop
Last updated on .From the section Rugby Union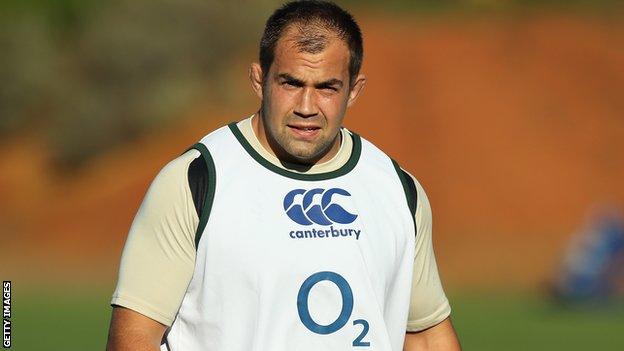 "A guy who is more worthy of the honour you'll probably never find."
High praise from Exeter boss Rob Baxter for the newest England player you have probably never heard of - prop Ben Moon.
The 29-year-old is one of those players who has quietly and efficiently gone about his game, helping Exeter first gain promotion in 2010 and then becoming a stalwart in the side that has established itself as one of England's best.
The Devon-born forward has come up through Exeter's ranks and is now part of the furniture at Sandy Park.
He made his debut on October 2008 as a 19-year-old against Sedgley Park in what was National League One and no player has been with the club longer.
"I first came across Ben at 15," Exeter academy coach Rob Gibson told BBC South West.
"He came in, worked diligently through Ivybridge College for two years and then negotiated with Exeter Chiefs to get a contract.
"It was a pretty small contract in those days and he's just worked away, been a stalwart of the club, never complains, always smiles, gets on with his job.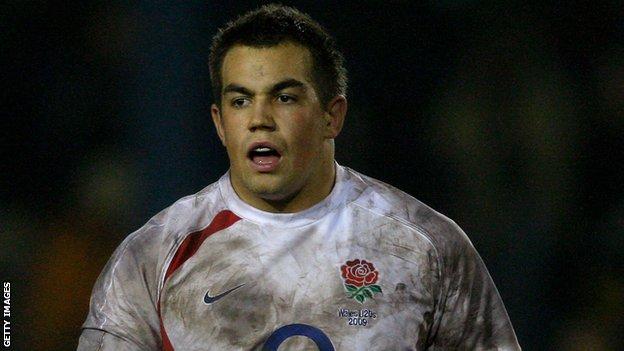 "Pretty much how he plays rugby is what his character is to be honest.
"He's not the flashiest player around, he does his job, he allows the flashy players to get the limelight."
Having won England honours at under-20, 18 and 16 level, many thought a full cap would elude the quiet man of the Exeter squad.
But come Saturday he should get his first after being named as a replacement in the test against South Africa.
"It tells the story of a guy who's played Premiership rugby in this country for years, European rugby for years and is on the brink of picking up an England cap," added Baxter.
"You compare that to some recent years of guys flying in from all over the country, suddenly ending up with one cap and then disappearing back to their clubs and you never see them again. I know which story I'd rather follow, and there's one that emotionally means a lot to me, and that's the Ben Moon story."