Nic Asher wants more speed from yacht
Last updated on .From the section Sailing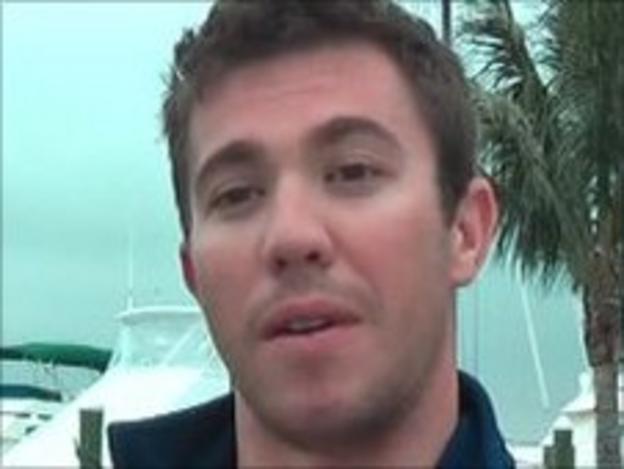 Nic Asher believes he and his 470 partner Elliot Willis can inject even more speed into their performances.
The pair sealed gold in January's Miami World Cup regatta after upgrading their equipment following a disappointing showing in the season opener in Perth.
"We still feel we can still improve and still be faster with a slightly different mast," the 26-year-old from Lowestoft told BBC Radio Suffolk.
"We tested a new mast in Palma and I think we've made another step forward."
Victory in Florida moved the British duo up to fifth in the World Cup rankings but helped them move closer to the form they will need to qualify for the London 2012 Olympics.
"We had quite a big step forward at Miami," said Asher. "We've been trying to sort out our mast.
"We had a different mast in Miami and that worked quite well and everything felt a lot better than how it used to feel."
Asher, who heads to Palma this weekend for the third World Cup meeting, is hoping to take advantage of familiar surroundings.
"We know Palma really well," he said. "We've done a lot of sailing there over the years.
"We haven't actually raced there for a few years because we had decided not to do the regatta there.
"Normally Palma is quite a light regatta. You usually get tricky sea state, long days in the water, so you need a high level of concentration.
"The conditions that would favour us would be a range of winds. We're very consistent over the whole range."
Racing starts in Majorca on Monday, 4 April.