GB women win six medals at sailing World Cup regatta
Last updated on .From the section Sailing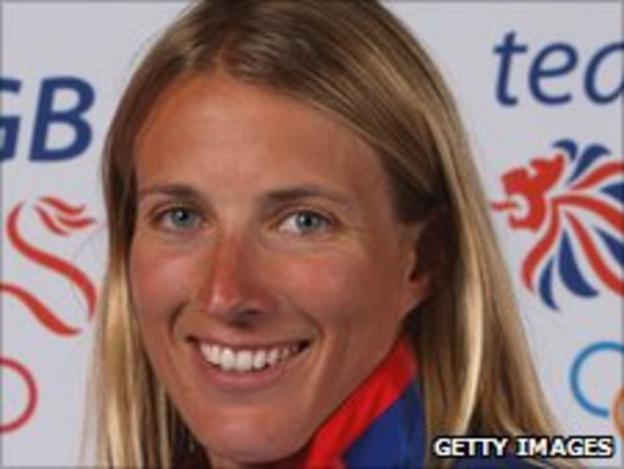 Great Britain's women won six medals on the final day of competition at the Sailing World Cup regatta in Hyeres, France.
Lucy Macgregor, Annie Lush and Kate Macgregor were guaranteed silver in their Elliot 6m match racing final against Sally Barkow's American trio.
The British crew took a comfortable 2-0 lead before having to come from behind in the third match to secure a 3-0 win.
It was their first World Cup medal since the Rolex Miami OCR last January.
Lucy Macgregor said: "It's fantastic winning here in Hyeres, Kate and Annie did an awesome job. It was pretty tricky conditions all week so we're really pleased to be on the top of the podium after a couple [of events] where we haven't been."
Both Britain's 470 women's teams won medals, with the new pairing of Hannah Mills and Saskia Clark clinching silver, and Penny Clark and Katrina Hughes taking bronze.
In the RS:X women's event, Bryony Shaw was fifth heading into the 10-strong final race but fought her way to a bronze medal.
Megan Pascoe and Helena Lucas secured another two medals for Britain in the 2.4mR Paralympic class.
Lucas started her 36th birthday with a win in the first race on day two and ninth place in the second race was enough to seal bronze, while Pascoe made it two medals in two World Cup regattas.
Already assured of his Finn class gold, Ben Ainslie finished his regatta in style by winning the medal race to end the event with a 40-point margin over silver medallist Zach Railey of the United States.