Cornwall's Robin Elsey aiming for Round Island win
Last updated on .From the section Sailing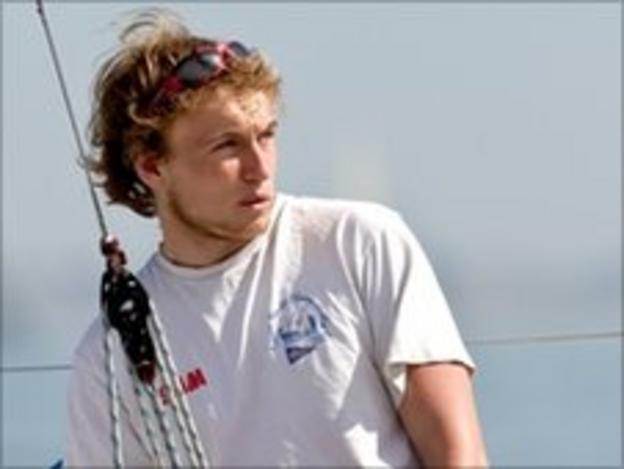 Cornish sailor Robin Elsey is in confident mood for the Round the Island yacht race this weekend.
Elsey will skipper a J80 yacht around the Isle of Wight competing against 13 others boats in his class.
He said: "The race is going to be great for me as well as my crew as we are all still building our knowledge.
"Our main aim is to go out there to try to win the race and be first J80 overall, which is a realistic target from the results we've had so far."
A total of around 1,700 yachts are expected to take on the Round the Island yacht race.
Racing with Elsey in the famous race are Suzy Russell, Lizzy Foreman and Paul Harsent, all four of them members of the British Keelboat Academy.
"With this being the crew's first time in the race, we are all looking forward to just competing in one of the world's biggest yacht races.
"Each crew member brings a different skill set making us a competitive boat, and with the results we have had as individuals and as a crew, that should stand us in good stead overall."
The race was first run in 1931 - over a 50 mile (80km) course, clockwise around the Isle of Wight.
It has grown into one of the country's biggest mass-sporting events, regularly attracting around 16,000 sailors.