Sam Goodchild retires from Transat Jacques Vabre race
Last updated on .From the section Sailing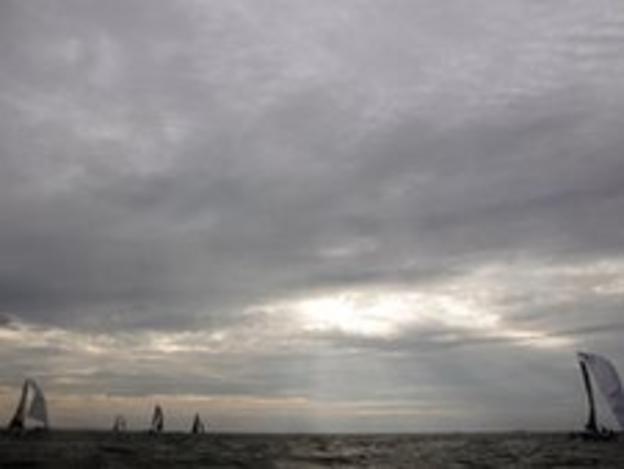 Hampshire sailor Sam Goodchild, part of the only all-British crew in the Transat Jacques Vabre race, has had to retire from the event.
The 21-year-old, from Southampton, was forced out of the event after suffering a damaged hull overnight.
His boat Team Consice had just taken the lead in its class 40 category.
"We are pretty devastated to say the least, but repairing it is not realistic in the short space of time we have," said Goodchild.
Goodchild and Ned Collier-Wakefield had moved to the front of the pack, having been in second since the biennial race from Le Havre to Costa Rica started last Wednesday.
"Conditions were very tough last night," added Goodchild.
"For the first part of the night we had the moon which helped a lot but then we lost that and we couldn't see the waves and avoid the slamming which I think caused the damage.
"It's not easy, there was just one last storm to get through, but I think we can hold our heads high and hopefully we can come back stronger next time."