World Sailing Championships: GB sailors eye 2012 boost
Last updated on .From the section Sailing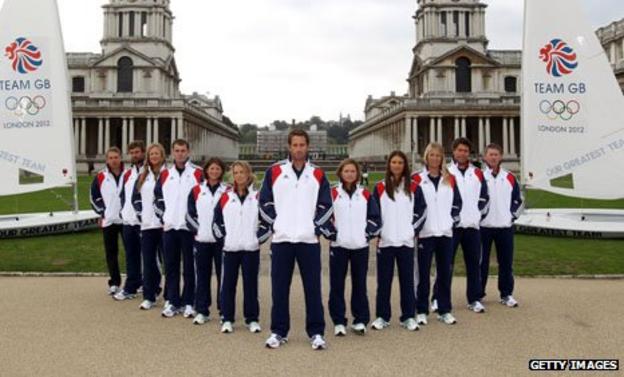 Great Britain's sailors will get the chance to stake their claim for the remaining Olympic places when the World Sailing Championships begin in Perth.
Britain has already named sailors in seven of the 10 classes for next summer's Olympic regatta in Weymouth.
The competition in Australia is not an official GB selection trial but those in the women's laser radial and men's 470 and 49er will be keen to impress.
A team of 51 British sailors will take part across the 10 classes in Perth.
As well as world titles, over three-quarters of the 2012 Olympic places will be on offer across all the competing nations.
The most competitive in terms of British qualification for 2012 is likely to be the men's 49er, with 2007 world champions Stevie Morrison and Ben Rhodes up against John Pink and Rick Peacock, and Dylan Fletcher and Alain Sign.
In the 470, two-time silver medallist Nick Rogers is in pole position having returned from retirement and borrowed £90,000 from his family to fund his campaign.
He and new partner Chris Grube are in competition with Nic Asher and Elliott Willis, and Luke Patience and Stuart Bithell, while the laser radial battle is between Charlotte Dobson and Ali Young.
For the rest of the British squad there is the small mater of a world title to fight for, as well as an opportunity to secure victories over their 2012 rivals.
Three-time Olympic champion Ben Ainslie must take on four Britons - Giles Scott, Ed Wright, Mark Andrews and Andrew Mills - as well as the international field in the Finn class, and Paul Goodison will be trying to overhaul Australian Tom Slingsby, the world number one and 2010 world sailor of the year, in the men's laser class.
Hannah Mills and Saskia Clark will look to further build a partnership that has already brought them two World Cup silver medals since they joined up earlier this year in the 470 class.