Investec Loyal is official winner of Sydney-Hobart race after protest
Last updated on .From the section Sailing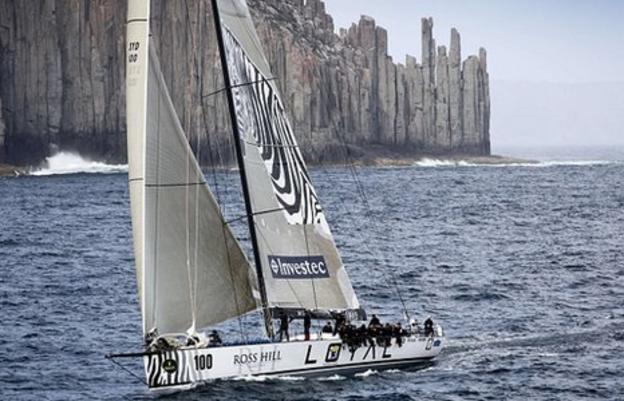 Investec Loyal's line-honours victory in the Sydney-Hobart race has been upheld after a protest claiming its crew asked a media helicopter pilot to spy on a rival was dismissed.
The race committee cleared skipper Anthony Bell and his crew on the 100ft Australian yacht of any wrongdoing.
Investec Loyal's win was the closest in 28 years, the boat crossing the line minutes ahead of Wild Oats XI.
Loki, which finished fourth, was later awarded overall victory on handicap.
Bell said: "It's an against-the-odds victory for us.
"But I'd prefer if there was a question mark on anything in the race that it was dealt with properly, rather than it being overlooked. You won't want to hear about it in years to come."
He added: "We felt when we left the dock on Boxing Day that we were going to do well this year."
The protest claimed that an Investec Loyal crew member asked the helicopter pilot whether Wild Oats XI was using a tri-sail as the two boats sailed down the Australian east coast on Tuesday morning.
Under yacht racing rules, such a request could be viewed as outside assistance.
The committee ruled that the crewman's question was not aimed at gaining a racing advantage, but was linked to his business as he had sold the sail to Wild Oats XI.
Investec Loyal took two days, six hours, 14 minutes and 18 seconds to finish the 680 nautical mile race - well outside the record of one day, 18 hours and 40 minutes.
The 60ft Loki finished about eight hours behind the winner with Living Doll second on handicap and 84-year-old skipper Syd Fischer's Ragamuffin third.