Bangor sailor James Espey qualifies for laser class at Olympics
Last updated on .From the section Sailing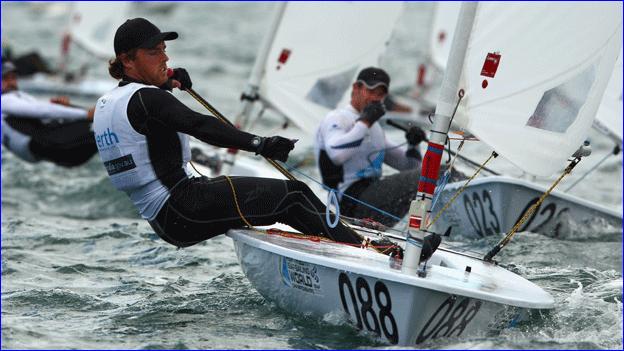 Bangor sailor James Espey has qualified to compete in the laser class at the Olympic Games in London.
Espey will represent Ireland after a strong showing at the laser world championships in Germany last weekend.
Team Ireland now boasts four boats at the London Games, with Northern Ireland pair Ryan Seaton and Matt McGovern having qualified for the 49er class.
Annalise Murphy will take part in the Laser Radial class and Peter O'Leary and David Burrows in the Star class.
Espey, from Ballyholme Yacht Club in Belfast Lough, achieved Olympic qualification when he made the Gold fleet in Day Four of the event in Germany.
Burrows is the only one of the group to have competed previously at the Olympics, in Beijing in 2008.