Megan Pascoe sails to World Cup silver in Majorca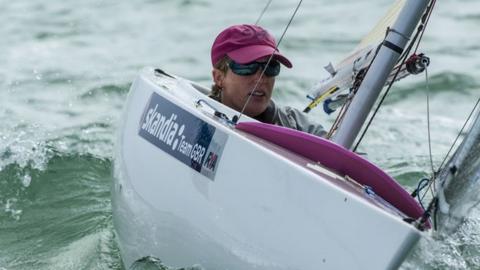 Megan Pascoe sailed to Britain's first medal in the Princess Sofia Trophy World Cup event in Majorca as she took silver in the 2.4R Paralympic class.
It is the 26-year-old's second podium finish of 2013, adding to her gold at the Miami World Cup in February.
"Last year was quite hard for me, but 2013 has started with a bang!" said Pascoe, who missed out on a place at the 2012 London Paralympics.
Britain has 14 more crews going for medals in Saturday's Olympic classes.
Among the squad is Beijing Olympic gold medallist Pippa Wilson, who is making her comeback in Palma after taking a break from the sport in 2009.
She will return to multihull sailing in the new Nacra 17 class with John Gimson.