Sam Brearey turns to Nacra 17 for Rio 2016 Olympics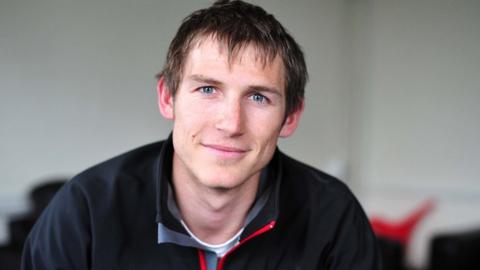 Essex sailor Sam Brearey will join Abby Zambinski in the new Olympic Nacra 17 boat in pursuit of a place at Rio 2016.
Brearey is stepping away from the Fireball dinghy, a class in which he is a former world champion.
"My goal is to be number one in the world by 2016," he told BBC Essex.
"It's just over 1,000 days now. I've got three World Championships now in which to do that in. I've got a full-time job at the moment and the main aim this year is to get funding."
Clavering's Brearey, 24, started in the 470 boat as part of Britain's Olympic development pathway but switched to Fireball, a high performance non-Olympic class, in 2009.
He won the European Championships in 2010 and then the worlds in 2012, but has aligned himself with Kent's Zambinski for the mixed crew of the Nacra 17.
"There's a lot of new challenges for everyone in the class," he said.
"A lot of the guys and girls haven't sailed multi-hulls before and it's a brand new class, it's only existed for four or five months.
"I'm always one for a challenge. The big difference is the 470 is quite established, it's harder to perform in the 470.
"The Nacra brings that challenge of nobody knows how to sail it yet. You could do something one day that nobody has done before.
"The other big thing is my weight. I had to be lighter for the 470. The Nacra is a bit more physical and suited to my body weight."