Windsurfing: Imogen Sills seals European title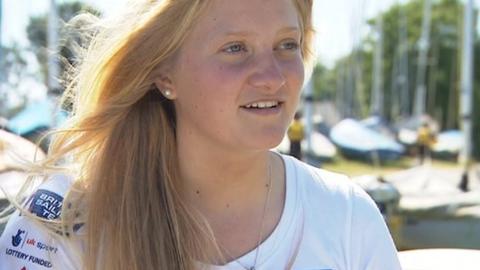 Cornish windsurfer Imogen Sills has won the Eurosaf Youth European Championships after dominating the girls' RS:X competition all week.
The 17-year-old won eight of her 12 races in Tavira, although the medal race was cancelled on the final day.
Sills won the first six races and - but for a slight dip on Thursday - dominated her rivals.
France's Maelle Guibaud took second place, while Britain's Emma Labourne finished in sixth.
Sills, the twin sister of windsurfer Saskia, had been competing since Monday.
In a post on Twitter, Saskia Sills congratulated her sister - the younger of the twins by around half an hour - on the achievement.
"She's only gone and done it," she wrote.
"Imogen's the 2013 EUROSAF European Champion! She won 8 out of 12 races! Congratulations! So proud of you."