Sam Goodchild aims for Transat Jacques Vabre return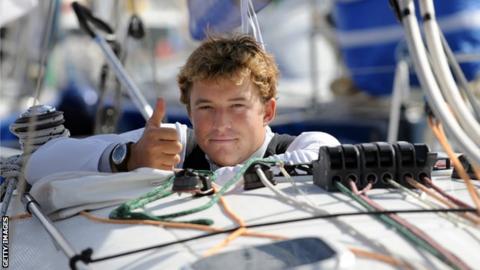 Cornwall sailor Sam Goodchild is to make another attempt at the prestigious Transat Jacques Vabre race in November.
Goodchild had to withdraw from the 2011 race after suffering a damaged hull.
The 23-year-old told BBC Radio Cornwall that Team Concise will face a battle to be ready in time for the start of the race from France to Brazil.
"The boat arrives this week and we've got 10 weeks to get it tested to make sure that everything works when we set off to Brazil," he said.
"That's going to be a pretty hard task with a new design of boat that's never been tested before.
"It's one of the longest races I've done. I'm really looking forward to it - hopefully we have a competitive boat."
Goodchild finished eighth in his class in the recent Fastnet race, but said that mechanical problems made things far from easy for the crew.
"We're pretty pleased with eighth. We maybe had some opportunities to get better but we had a few problems with the boat and it felt like we were fighting the whole way around," he said.
"One of the electric pumps broke which meant we were spending 20 minutes on something which normally takes five - and using a lot more energy as well.
"It was very frustrating and meant you spent a lot of time in the wrong configuration afterwards."