Giles Scott wins Finn gold at Semaine Olympique Francaise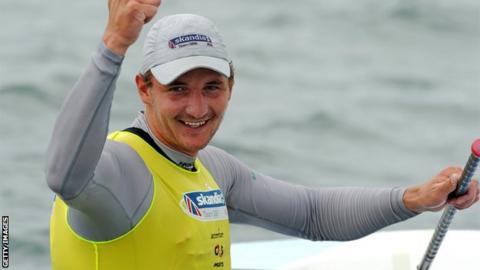 Britain's Giles Scott wrapped up Finn gold at the Semaine Olympique Francaise event at La Rochelle with a third-place finish in the medal race.
Scott, 26, who lost out on London 2012 selection to eventual gold medallist Ben Ainslie, only needed to finish fourth to secure victory.
His win also ties up the 2013 Champions Sailing Cup, raced over five regattas.
"I had half an eye on the other guys but in those conditions you just have to sail your own race," said Scott.
Estonia's Deniss Karpak and Poland's Piotr Kula filled the other podium places with Scott's compatriot Mark Andrews fourth overall after a ninth-place finish in the medal race.