Imogen Sills reflects on 'toughest' race at World Youths
Last updated on .From the section Sailing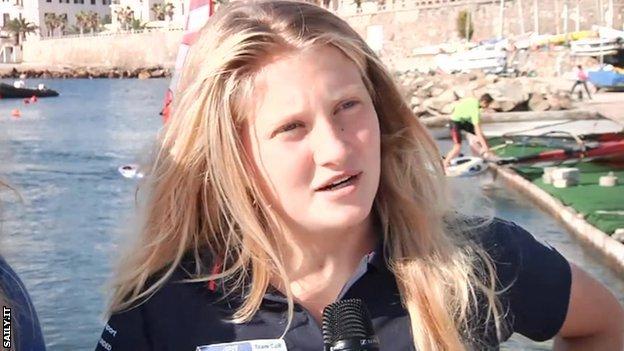 Cornwall windsurfer Imogen Sills says last week's World Youth Championships was the hardest race of her career.
Sills finished in 10th place having qualified for the medal race, while her twin sister Saskia was 15th in the rankings.
The conditions in Citavecchia in Italy were testing, with a whole day's racing lost to the weather conditions.
"I was really happy to get into the medal race but it's the toughest race I've ever been in," she said.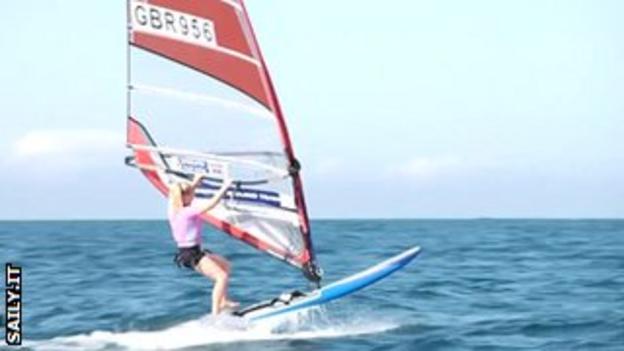 "After the first couple of day's racing I just thought that it was so difficult."
Saskia Sills agreed that the combination of the standard of competition and the tricky weather conditions had made life difficult for the competitors.
"This world championships has been a really, really tough one," she said.
"I came in as the top girl, so obviously there was a lot of pressure on me and I think I just made a few too many mistakes this week which have cost me a lot.
"I'm happy with how some things have gone through as I've learned a lot, but the regatta was really hard because its been really high scoring.
"Someone would get a first place and then a 10th or a 20th - it's just been really hard conditions."