Transat Jacques Vabre: Sam Goodchild out of race
Last updated on .From the section Sailing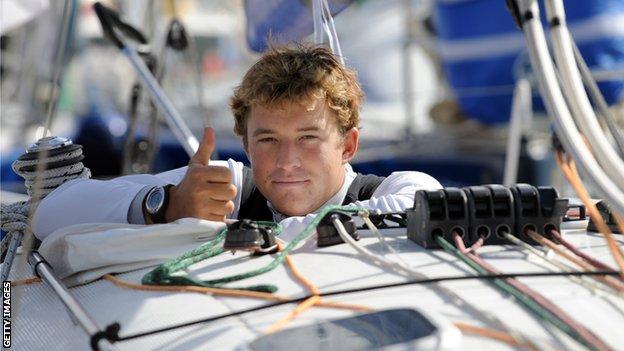 Cornwall sailor Sam Goodchild has been forced to withdraw from the prestigious Transat Jacques Vabre race after his boat suffered damage to the rudder.
The 23-year-old and his co-skipper Ned Collier Wakefield have arrived safely in Muros in north-west Spain after the incident on Tuesday.
The damage to their yacht - called Concise 8 - was sustained while they were racing in rough seas.
Goodchild also withdrew from the 2011 race after suffering a damaged hull.
In a brief statement on his Facebook profile, Goodchild said he was "hugely disappointed" by having to pull out.
The start of the race was delayed last week for safety reasons after strong winds were forecast to hit the French coast.
The Jacques Vabre race covers 5,500 miles from Le Havre down to the coast of Brazil in South America.