Transat Jaques Vabre: Sam Goodchild 'hurt' after Transat exit
Last updated on .From the section Sailing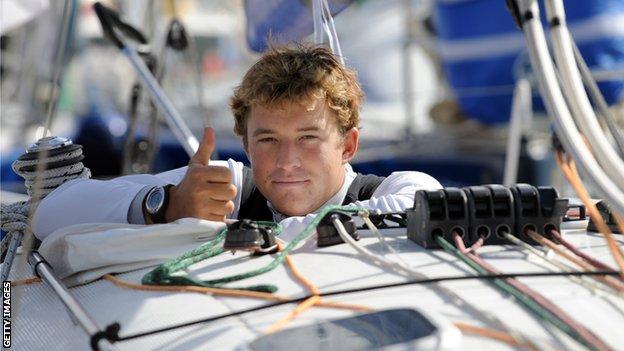 Cornwall-based sailor Sam Goodchild says he is "hurt" after being forced out of the Transat Jacques Vabre race for the second time.
Goodchild and his co-skipper Ned Collier Wakefield were forced to withdraw after their boat suffered damage to its rudder.
The pair had to sail to north-west Spain after pulling out on Tuesday.
"I want to be out there. You watch and realise what you could be doing and it hurts", he told BBC Radio Cornwall.
Goodchild had to withdraw from the same race in 2011 because of a damaged hull.
The yacht, Concise 8, only arrived in the UK two-and-a-half months ago and caused concerns for the team throughout the build-up.
"We have had some problems with the rudder previously, so unfortunately it's not a big surprise, but still a massive disappointment," he added.
Goodchild is now focusing on getting to the start line of more races next year.