America's Cup: Sir Ben Ainslie backs move to smaller boats
Last updated on .From the section Sailing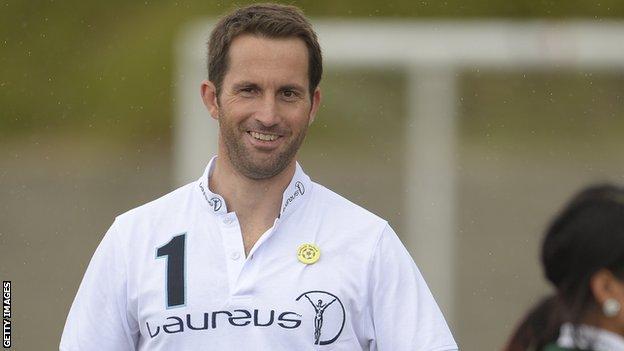 Great Britain's Sir Ben Ainslie says the move to reduce boat sizes for the 2017 America's Cup will make it cheaper and easier for teams to compete.
Teams voted to switch from 62-foot catamarans to 45-footers to cut costs.
Ainslie, who is due to take part with his team BAR, said: "The shipping and logistical costs of sustaining a long-term event (are) much more realistic."
However, Italian team Luna Rossa has withdrawn from the race over the ruling and Team New Zealand could follow suit.
The Italians said they had not agreed to the rule change and that it needed the unanimous approval of all teams before such a decision could be made.
Ainslie, 38, believes the new regulations are a step towards making the America's Cup more appealing and easier to stage on a regular basis.
"We're trying to move away from the days of it being a billionaire's open chequebook - one event every five or six years - to something which is a sustainable, continuous event," he said.
"This move to a smaller boat is very much part of that and it makes it more likely for newer teams to come in and take part and for us to create a global circuit, which is what we all want."