Inter-Island sailing: Guernsey's Roger Martel takes title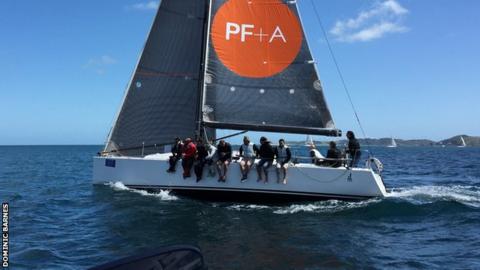 Guernsey skipper Roger Martel and his crew dominated the 2015 Inter-Island Yacht race between Jersey and Guernsey.
At the helm of 'Kaya', Martel was first across the line and was named overall winner, as well as taking three other trophies, including the team title.
"We got off the line quite well," Martel told BBC Radio Guernsey.
"We had a good run-up, we were first around Corbiere and then settled down and it was a one-legged beat for us all the way home," he added.