World Cup Series final: Britian's James Peters and Fynee Sterritt win 49er gold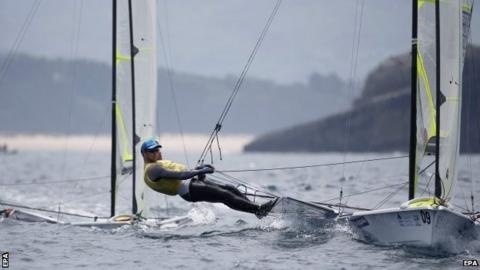 British pairings won gold and bronze in the 49er class in the World Cup Series final in Santander, Spain.
James Peters and Fynn Sterritt, who missed out on qualification for the 2016 Olympics, pipped Poland to gold.
Dylan Fletcher-Scott and Stuart Bithell picked up the bronze while Jack Hawkins and Chris Thomas finished seventh.
Charlotte Dobson and Saskia Tidey won silver in the 49erFX, as did John Gimson and Anna Burnet in the Nacra 17, with Ben Saxton and Katie Dabson third.
Elsewhere, Tom Squires finished sixth in the RS:X Men while Emma Wilson was eighth in the RS:X Women class.