Elite panel discuss the state of Scottish sport
Last updated on .From the section Scotland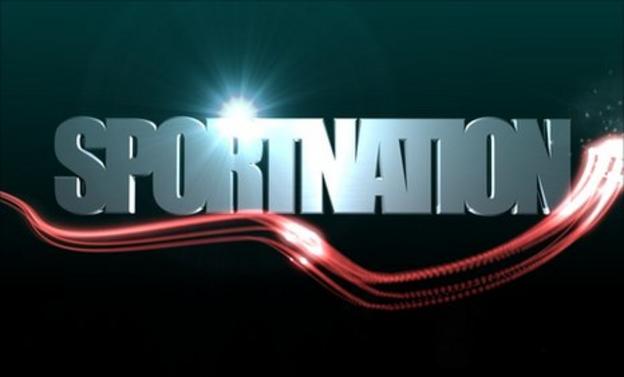 An audience from across the Scottish sporting spectrum grilled an elite panel on the state of Scottish sport in Sport Nation - The Big Debate.
Presenter John Beattie marshalled the panel of athletics legend Liz McColgan, former cycling world record holder Graeme Obree, Scottish Rugby chief executive Gordon McKie and sports writer Tom English while co-host Rhona McLeod made sure the audience got their points across.
The debate began with McKie facing tough questions following a poor Six Nations campaign and disappointing seasons for Glasgow and Edinburgh.
Asked whether he stood by midweek comments that Glasgow and Edinburgh were operating in a comfort zone, McKie re-iterated that he thought the structure needed "a shake."
"We spend a lot of money on professional rugby and I just feel there's a lot of room for improvement," he said.
"My comments were really one of honesty - it's not good enough and the teams have got to do better."
Sports writer Tom English said he felt that the state of the two professional sides was the main area of concern for Scottish rugby.
"Professional rugby in Scotland is failing and failing badly.
"It's not so much the national team that troubles me, although they are in a pretty bad place, it's the level below it."
English pointed out that the growth of Irish rugby had been founded upon thje development of Leinster, Munster and Ulster rather than the national side.
"It grew from the middle tier, the middle tier in Scottish rugby is going down the pan."
However, Liz McColgan insisted that some of the blame lay with the players themselves.
"I think that a lot of the problems that we're getting with a lot of our team sports is that athleticism isn't there any more and I think a lot of the players coming into our teams could be a lot fitter."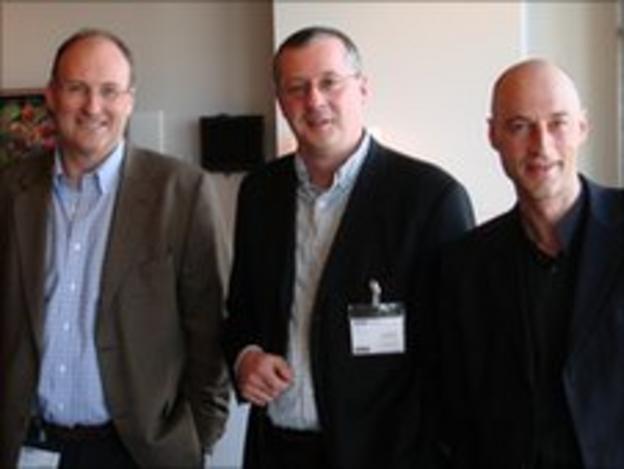 McKie also agreed that players could arrive for Scotland duty in better shape.
"This year we saw a lot of guys that have just played too many games, so we need to look at their own player development plans and make sure that they peak when playing for Scotland."
English praised some of McKie's efforts, emphasising that he had inherited a "basket case" of an organisation, but stressed that the Scottish Rugby chief could do more.
"There's no question there's a disconnect between the club game and the SRU, in fact, there's a lot of antagonism and that's part of the reason we see empty seats at Murrayfield.
"I'm a critic of Gordon's and I think he should be doing way more in the middle tier, Glasgow and Edinburgh."
"The worrying thing for me is that you're getting a lot of box-office rugby players leaving Scotland."
Former cycling world record holder Graeme Obree said that perhaps athletes needed to re-engage with their sports if they wanted to achieve success.
"Personally I think what's not been talked about so far is the word passion. Now, when money comes in passion goes out sometimes," he said.
"Half-way through my career I had to start riding amateur events to get the feel of passion."
Obree stressed the need for Scots to think of solutions rather than problems, a statement which led British Swimming chairman Alistair Grey to call for Obree to be the next minister of Sport.
"I think we need to be more cunning in the way we market sports to kids. We need to enthuse kids," said Obree.
The question of physical education in schools proved particularly explosive, with the current amount of hours spent on sport in schools roundly criticised.
One member of the audience - an Active Schools co-ordinator - insisted that a lot of these ideas were taking place in schools and asked for more involvement from the big names of Scottish sport to enthuse children, a plea which did not fall on deaf ears, with Obree accepting her invitation to lead a cycling session in her schools.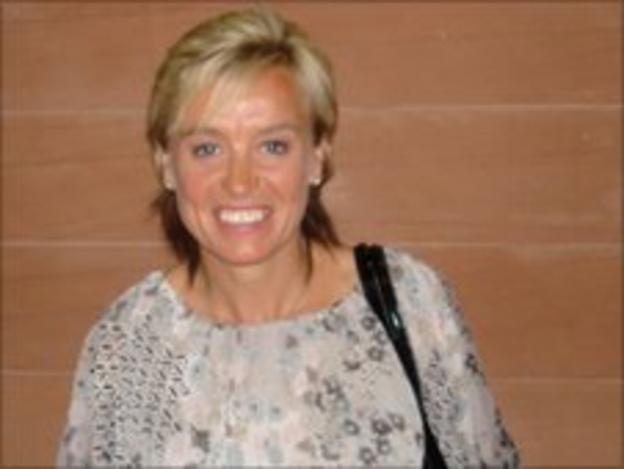 The final section of the debate dealt with the legacy of the Glasgow Commonwealth Games in 2014.
McColgan insisted that success on the podiums for Scottish athletes would inspire a new generation to take up sports.
"If it's a successful Games and there's athletes that are successful then that sport's going to get an influx of people participating, but there's no point in having 100 kids taking up cycling because Chris Hoy was cycling and there's no coaches there to coach them.
"So, you've got to be prepared for the knock-on effect of a Games like this, that we have got things in place for kids who show an interest."
Obree insisted that attention focused on what would come after the Games missed the point.
"The legacy of the Games is now," he said, pointing out that Scotland should aim to create a legacy from the Games in the run-up to 2014 while attention was focused on the Games.
"It's like Christmas, it's talked about and there's so much hype for months and by Boxing Day, it's over.
"The hype is now, the talk is now. We see things on the telly about what sports we're going to see.
"There's days passing by right now, it's the time we need to enthuse people."
However, McKie was not optimistic, describing the prospect of the Games leaving a positive legacy as "doubtful".
"The investment needs to be now," he added.