Scotland 'missing out on Olympic benefits'
Last updated on .From the section Scotland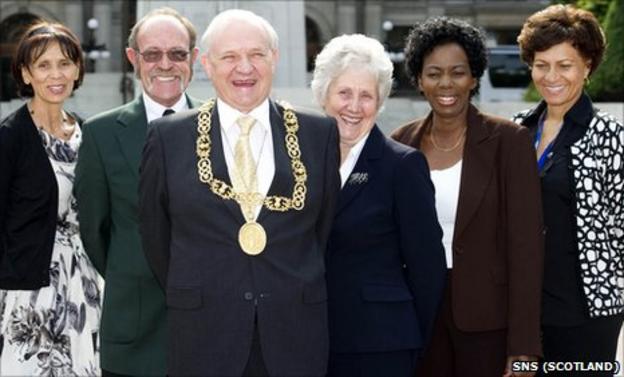 A diversion of lottery funding and tax issues could prevent Scotland maximising on revenue from the London Olympic Games in 2012.
Only two national teams will use Scottish facilities in the run-up to next year's event.
"Our beef, not with the 2012 organising committee but with the UK government, is the return of lottery monies," said Scottish sports minister Shona Robison.
"That is an issue we continue to press, plus some inequity around tax issues."
Glasgow will host the 2014 Commonwealth Games and Mrs Robison is keen for the 2012 Games to generate excitement and interest.
"Obviously we are concentrating on 2014," the Dundee East MSP told BBC Radio Scotland's Sport Nation programme.
"But the Olympics are potentially a great stepping stone, a way of generating great enthusiasm for 2014, so they are important.
"I met the Zambian team, which is one of the teams that will be located for 2012 in the pre-games training camp and they were really enthusiastic about what Glasgow had to offer.
"There is an exemption for tax on sponsorship and other earnings enjoyed by athletes who come to take part in the 2012 Games. That's not the case for the Commonwealth Games.
"There's an inequity of attraction for athletes from one event to another. That's a Treasury issue, they exempted the Olympic Games, they can exempt any sporting event.
"The return of lottery monies would help with the legacy of the Games.
"We could do a lot with local community sports facilities if we got a return of some of that £114m, which is what the UK government has agreed has been diverted from Scotland to the London Olympics."
Sir Craig Reedie is a member of the London 2012 board and the Scot highlighted the competitive nature of bringing national teams to any part of the UK.
"What the London organisers did was to put together the whole list of places where pre-Games training could take place and it's then up to those people who are promoting those venues to get out into the market place to the National Olympic Committees and say, 'do you want to come here?'," he said.
"The wrong approach is to sit back and wait for them to arrive on your doorstep. The British Olympic Association used to try to take as many of the sports together, the whole team to a central base.
"Lots of other NOCs don't bring the whole team. They allow their swimmers to go to one place, their track and field athletes to go somewhere else.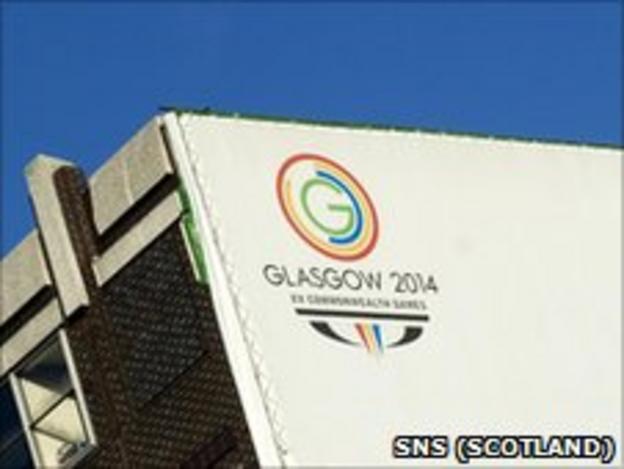 "It is quite a complex matrix, but it is a competitive market place and people have to go and get it."
And, on the subject of lottery funding, the former BOA chairman said: "I'm on the Olympic Lottery Distributor's board.
"I'm a beneficiary of that money coming in. I'll be spending it almost entirely on the construction of the facilities in the park in London.
"About 20% of the total cost is coming from the lottery, some of which is transfer of lottery funds from one lottery distributor to another.
"Yes, the case is well made (that the money is being divereted from Scotland) and I'm sure government understand it, but I would rather have what we have than not.
"I understand. It's not just that I'm a Scot, I'm very British as well as being very Scottish.
"It's not an argument against the Olympics. If people haven't had lottery funding applications approved, it's convenient to say, 'oh, we'll blame the Olympics'.
"They're actually against having their funding cut rather than the alternative source of the funding and I think people will get over that.
"And, who knows? With the Commonwealth Games in Glasgow coming up, there might be some moves made by government, by lottery funders, to make up that difference.
"I cannot believe that sportscotland will miss the opportunity to use the enthusiasm of a London Games to encourage exactly the same kind of enthusiasm up here as exists down south.
"I think we will create heroes, I think there will be Scottish heroes and I see that doing nothing but good."