Scottish football on road to improvement - Craig Levein
Last updated on .From the section Scotland
Scotland coach Craig Levein believes the national game is already on the way to recovery but says the Government has to do more to help.
No Scots side is left in European action after August for the first time.
But Levein said: "Things will get better. For me, that is the key. I'm ready to take up that challenge - I know the people at the SFA are.
"It is our national sport, but we get nowhere near the help that's required from government."
Following a Scottish Football Association review, Dutch coach Mark Wotte was recently appointed as performance director and former Sunderland manager Ricky Sbragia this week became under-17 coach.
"Those are significant additions," said Levein. "But it is about the whole of Scottish football recognising that we need to improve and, rather than lament what's happened in recent times, let's do something about it.
"We've had some great discussions with clubs in recent months and we're going to do something about it.
"We're determined to change things.
"The negligence of the last 25 or 30 years won't be solved overnight.
"It needs everybody in Scottish football to work together and I'm including not just people in Scottish football - it needs the government to give help.
"There's been a huge shift within the SFA towards recognising first and foremost that we are at a low point.
"And, secondly, rather than feel sorry for ourselves, let's do something about it."
Despite Celtic, Hearts and Rangers all exiting the Europa League this week, Levein stressed that it was unfair to compare their performance with the Scottish sides who most recently reached Uefa Cup finals - Celtic in 2003 and Rangers in 2008.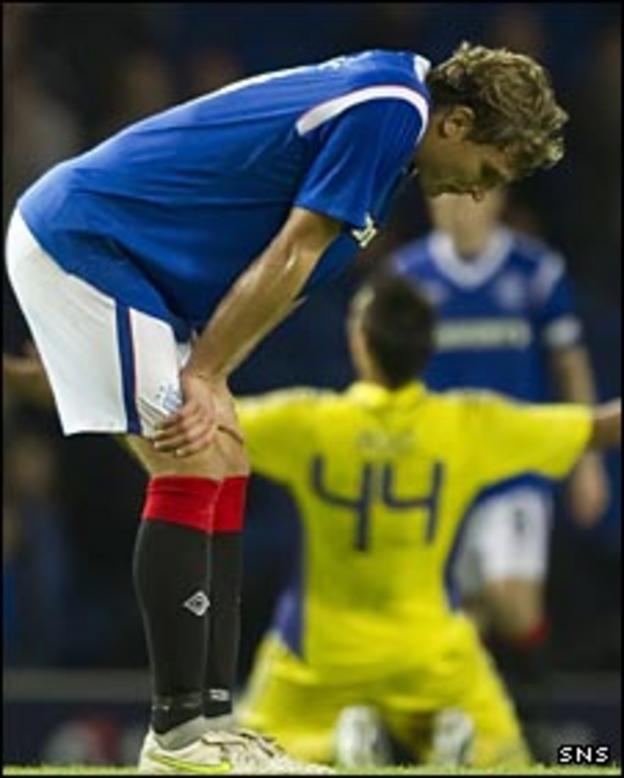 "When you look at the money the Old Firm managers have now compared to Martin O'Neill and Dick Advocaat, you just can't compare the two things," he said, cautioning against an over-reaction and stressing that developing their own players was the way forward for Scottish clubs.
"You can say that, not so long ago, we had teams in European finals and now we go out in August.
"Well, sorry, the amount of money that's available for the managers now is negligible compared to what was available then.
"And the quality of the players you can sign dictates how far you can go in Europe."
Clubs from traditionally less strong domestic leagues, like Shamrock Rovers from the Republic of Ireland and Larnaca from Cyprus, have qualified for the group stage.
However, Levein said: "There are situations in football where you lose matches.
"I watched the Rangers game last night and I thought they were extremely unlucky to go out - they missed so many good chances.
"And you have a new manager there who is finding his feet and a new owner who has no experience of running a football club and they are both finding their feet.
"I have a great deal of sympathy with managers, as you might expect, and the expectation levels that are heaped upon them, because those clubs don't have the wherewithal they had years ago."
Former Chelsea midfielder Jody Morris also cautioned against panic.
"When I was at Chelsea, we went out early in European competition to part-timers and you wouldn't see people looking at the state of the English game for that," the St Johnstone captain told BBC Scotland.
"If you look only a couple of years ago, Rangers were doing massive things in Europe, but it's amazing how quickly things can turn in football.
"Last week, they were saying what a big difference it was from the SPL to the Premier League down south because Tottenham pumped Hearts.
"But you don't hear anybody now saying, well, Hearts drew 0-0, so does that mean they're on the same par as Tottenham?"