Scotland making progress, says Allan McGregor
Last updated on .From the section Scotland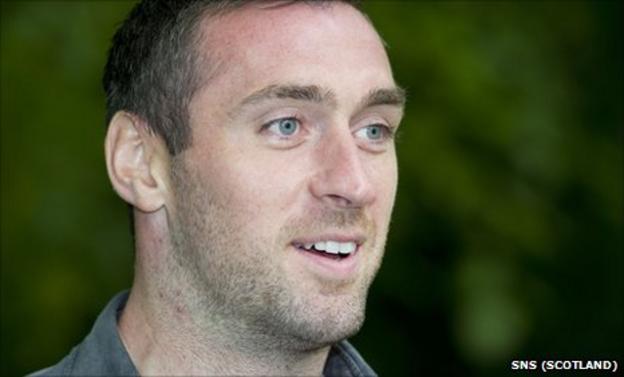 Allan McGregor insists manager Craig Levein's vision for Scotland is the way ahead, despite a shaky Euro 2012 qualifying campaign.
McGregor was in goal for Scotland's draw with Czech Republic and Tuesday's win against Lithuania and believes the national side is improving.
"The last two games have been good," said McGregor. "Very nearly six points, and I think that shows the progression.
"Obviously we need a bit of help with results, but I'm not giving up on it."
With two matches remaining, Scotland are now two points behind the Czechs in Group I, with Spain having already won the section.
Following the disappointment of a controversial, late penalty equaliser for the Czechs, McGregor said he was never in any doubt that Scotland would secure a win against Lithuania at Hampden.
And the Rangers star believes the Czechs will have a tough task in their final group games - at home to Spain and away in Lithuania.
"Lithuania is hard place to go - as we found out in our first game when we drew 0-0," he explained.
"But it just depends on circumstances. If the Czechs need to go there and win to qualify, they'll have something to play for and I'm sure they'll be determined - but we'll be fighting until the end.
"I was confident of the boys getting a result on Tuesday night.
"We created enough chances to make it more comfortable, but at the end of the day, it's a win.
"I think Craig has been really thorough in what he does.
"We know about he opposition before we go and play them, the training is good, the time we're away is good and enjoyable. It does help.
"We can compete - I think we've shown that. I think the football we've played has been really good."
The Rangers keeper was also quick to dismiss any notion that Levein was under pressure following Saturday's draw at Hampden.
"We've never spoken about not qualiying," said McGregor. "It's you guys [the media] who have said qualification is out of the picture - it's never came into our thoughts."