Chick Young's view

By Chick Young
BBC Scotland football pundit
Last updated on .From the section Scotland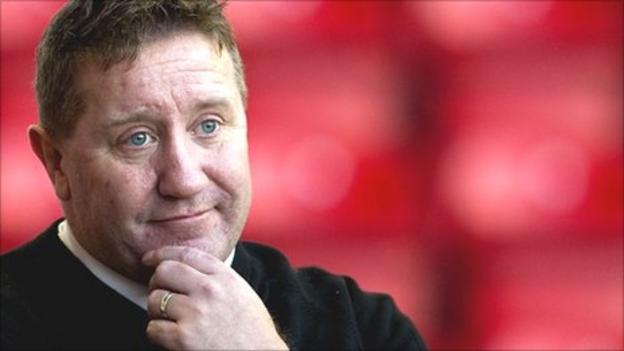 Don't buy a used car from John Robertson. It will have done more miles than a jumbo jet.
His weekly grand tours of Scotland take him from his home in Inverness to training at Methil and beyond that to grounds around the country as he tries to nurse East Fife up a division.
Wee Robbo could give a budgie a head start when it comes to chirping, but who is he going to talk to when he is in the motor alone? Even he must get fed-up listening to himself. If you muscle up by working out, his is the Arnold Schwarzenegger of tongues.
But he's a good lad and dedicated to his sport.
He drives all night, not because he is being paid fortunes, but because he loves football. Bless his burning rubber.
The rewards don't drip into the bank balance, but how his wee face must have lit up with pride and joy when his team binned Aberdeen out of the Scottish Communities League Cup.
You can't put a price on adrenaline.
I'm in a gooey-eyed mood about sport at the moment, my emotions stirred by the giant-killing acts of Falkirk and Ayr United in the same tournament, a competition which has been rich in the art of entertainment but sadly not supported in the grand style by the paying public.
It's amazing what makes headlines. And what doesn't.
The tabloids are ravenous in their hunger for news about wannabes who'll never be anybody, of tales of Big Brother and other reality shows which bear no resemblance to any real life I've ever seen.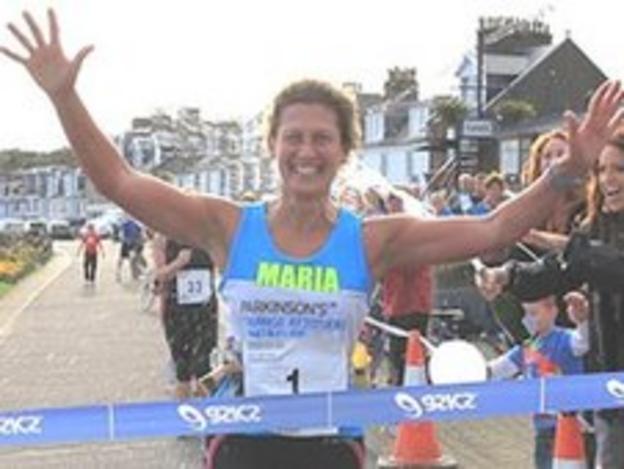 But give me wee Robbo every time.
Or the tale of Maria Righetti, a remarkable woman who decided to celebrate her 50th birthday by running round the Island of Cumbrae, distance 10.25 miles, with a field of 83 runners. Except she kept going...and going…and going.
Five times she lapped the isle, padding through Millport time after time, all to raise funds for a charity which supports Parkinson's Disease, from which her husband Michael suffers.
That's 52 and a bit miles in 9.5 hours. I've owned cars that couldn't do that.
She's fitter than a butcher's dog, of course, because you can't run ultra-marathons if you are Tubby Scoffalot. But it is her commitment to her sport that I love.
Maria doesn't get rich, only deserving charities do.
Or then there is my mate Walter Graham, a former major, who ran the Parachute Regiment challenge of 10 miles cross country carrying a rucksack weighing 35lbs and wearing long trousers and military boots.
The cut-off time is 1 hour 50 minutes and Walter first did it as a teenager when he joined up.
He did it again last week in 1 hour 44 minutes and raised £1,000 for the regimental charity. Oh, by the way, the Major is 60 now.
It's like wee Robbo and the marvellous men of Methil who train after a day's work and get paid in groats. Or amateurs everywhere who sweat and toil and then pay to play.
Football's non-delivering, over-hyped under-achievers at, well, Aberdeen for a start, might want to take a look in the mirror and ask themselves about their commitment.
I'd threaten them with running five times round Cumbrae and raising money for charity. Or racing the old men of the Paras.
Sport is a fantastic concept because you can get a result against the odds. Falkirk can beat Rangers; East Fife can dump Aberdeen; Hearts can crash at Ayr.
And human beings can do remarkable things.
There's a dinner in Glasgow this week to celebrate the achievements of Maria and to raise even more money for her cause and I hope she has a ball.
And Walter is so chuffed with himself he could float to earth without the aid of one of his parachutes.
I'll buy them a drink. And wee Robbo a couple of gallons of unleaded.