Professor predicts record Glasgow 2014 medal haul for Scots
By Colin Wight
BBC Scotland
Last updated on .From the section Scotland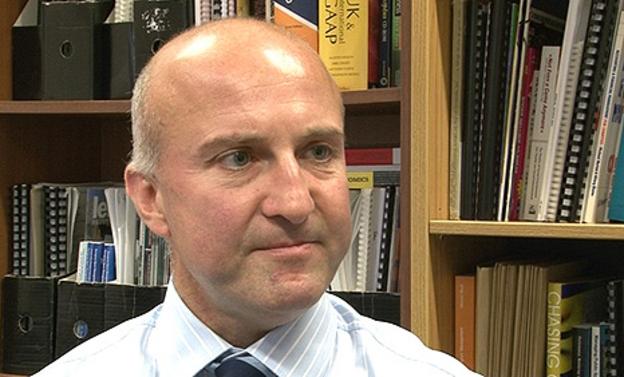 It is three years to the Commonwealth Games in Glasgow and, if Professor Simon Shibli is right, it will be the best ever for Team Scotland.
Professor Shibli is director of the Sport Industry Research Centre at Sheffield Hallam University.
He has analysed Scottish performances at the Games over the years and for 2014 predicts a gold medal haul into double figures and a total tally of about 40 medals.
That would beat the previous record of 33 set at Edinburgh in 1986.
"All the indications are that the host nation will perform well," said Shibli.
"The athletes don't have to travel, they are are used to the temperature and climate and don't have jetlag. If the facilities are built on time, they have the opportunity of training in them, getting familiar with them and knowing them intimately, so if there is a fraction of a per cent they can squeeze out of that knowledge it will help.
"But the most significant host nation effect is not the effect the crowds have on athletes but the effect the crowds have on umpires and judges in events that are subjectively scored.
"So, for example, boxing. I would put good money on the fact that Scotland's boxers will do very well in 2014."
Professor Shibli has carried out his analysis for the Scottish Government's agency, SportScotland. He says it's getting harder to win medals. The number of nations taking part in the Commonwealth Games has gone up from 12 in 1950 to the full representation of 71 at Delhi last year.
There were 590 athletes in 1950. Now there are almost 4,400. But in Delhi, says Professor Shibli, Scotland performed almost exactly in line with what would have been expected based on our population and wealth.
If medals are converted into points, Delhi was Scotland's second-best ever performance, after Melbourne in 2006. However, it was only the ninth-best when based on "market share". That's the relationship between points won and points available.
"Any recovery that is taking place is to levels that were attained previously without Lottery-funded elite athlete development programmes," said Shibli.
"The increase in nations taking part in the Commonwealth Games and the increasing number that are taking a state-sponsored strategic approach to elite sport development has created conditions whereby medals are increasingly harder to win than in the past.
"It is also likely to be the case that there are diminishing returns to scale; that is, the price of success is increasing at a greater rate than any increase in medal-winning capability."
In other words, more is having to be spent just to stand still. But Lottery funding, which started in 1997, has made a difference.
"The performance of Scotland in the three Commonwealth Games since 2002 is particularly noteworthy," suggested Shibli.
"These are three full cycles of Sport Lottery Fund support for athletes and show that, after three cycles of continual decline from the peak of 1986 to the low of 1998, Scotland has achieved a step change in its performance."
So, can money make medals? The answer would seem to be yes. But how much they cost is hard to guess.
SportScotland spends £65m a year of Government and Lottery money on supporting our elite athletes and sport development. But that's only about 10% of all the money spent on sport in Scotland every year. Local authorities provide the rest.
Badminton Scotland has complained about SportScotland cuts in funding and what it claims is an unfair distribution of grants among sports represented in the 2014 Games. Those complaints have been dismissed by SportScotland, but they will be heard on behalf of the Sports Minister, Shona Robison, on Thursday at a meeting in Glasgow between senior civil servant Sir Harry Burns and Ronnie Conway, the lawyer representing Badminton Scotland.
In particular, Mr Conway has alleged that Scottish Wrestling has not held an annual meeting or submitted accounts.
Not true, says Scottish Wrestling. It says the allegations are baseless.
Gerry Malone, the SWA president, said: "SportScotland have publicly stated that all financial accounts have been received from SWA up to the end of the 2010 financial year.
"An SWA AGM was held in July 2011, which was inquorate because a number of clubs who had been demanding an AGM chose not to attend, for reasons known only to them. The SWA AGM has now been rescheduled for October 2011."
SportScotland estimate wrestling could win three or four medals in Glasgow.
It could happen, but Shibli reckons one obvious way in which Scotland could improve its overall performance in the Commonwealth Games is to take advantage of the increased medal-winning opportunities in events for women.
He says the evidence from recent Games is that the gap between men and women is narrowing and Scotland's success has in part been driven by women winning medals in more sports than before.