Chris McLaughlin's Vaduz diary - Saturday
By Chris McLaughlin
BBC Scotland in St Gallen
Last updated on .From the section Scotland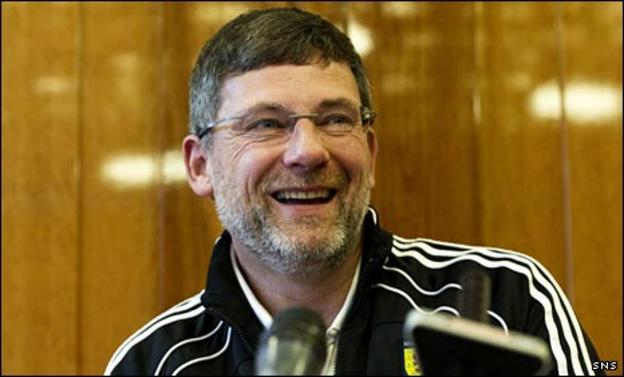 Day one in St Gallen was a day of confusion and rubber ducks. Day two brought the cold and the rain but also some unexpected surprises and late disappointments.
After astonishing myself first off by successfully boiling my own eggs at breakfast, it was off to the Scotland media conference to hear the latest ahead of Saturday.
There was no need to bring my eggshells to walk on though. The Scotland coach, Craig Levein, is always open, honest and ready for most lines of questioning. He has been around the block with the Scottish media and enjoys a good relationship with the journalists and photographers.
So, on the third floor of the plush team hotel, as the snappers snapped and the journalists jousted for a line, the team boss threw in very welcome, if not surprising, curved ball. Captain Darren Fletcher was on his way to Switzerland after ruling himself out with tonsillitis. Levein himself looked shocked to be saying it. Fletcher was feeling better and could yet feature against Liechtenstein.
The good news didn't end there. It looked like Kenny Miller would make it too after struggling with a groin injury since the weekend. Levein was doing his best to play the news down but struggled to hide his delight. Two key players back for two of the most crucial matches of his international management career.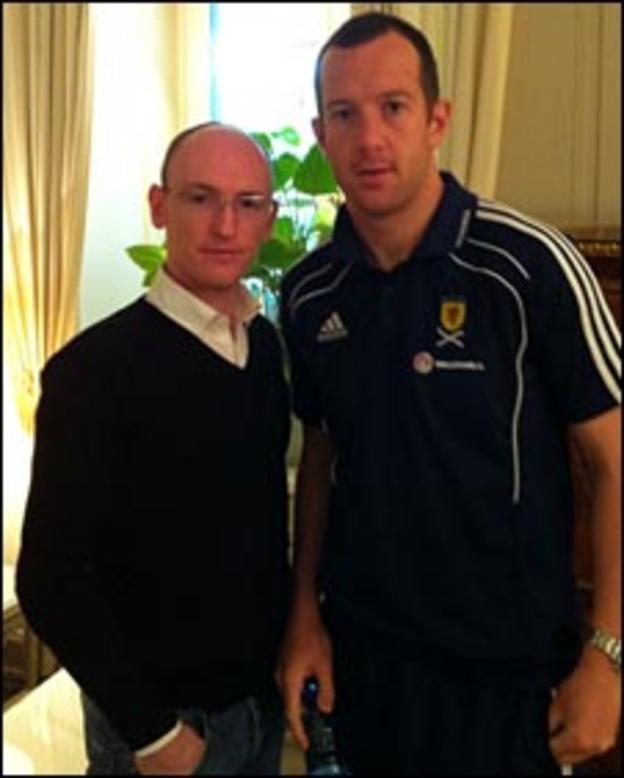 The positivity was rubbing off on the players too. I had a chat with the Liverpool midfielder, Charlie Adam, after the conference had finished. He told me that the squad was buzzing with the news that Fletcher and Miller could make it.
Adam impressed me during our interview. He talked about how he has settled, not only as a footballer, but as a man.
He comes across very much as an individual who is comfortable in his own skin, without the cockiness that sometimes sits all too easily with players of his calibre. I don't mind admitting to being pleasantly surprised.
Adam talked with genuine fondness of his time at Rangers and seems pretty excited at the prospect of playing at Ibrox again later this month in a friendly match.
The excitement surrounding Miller was shortlived. It emerged later that he had failed in his battle to be fit for the Liechtenstein match.
He should make the Spain game, though. So a day of highs and lows with Scotland here in St Gallen - just as the luck seemed to be changing. That would have been the biggest surprise of them all.