Charlie Adam says England is the best place for Scots to mature
By Chris McLaughlin
BBC Scotland
Last updated on .From the section Scotland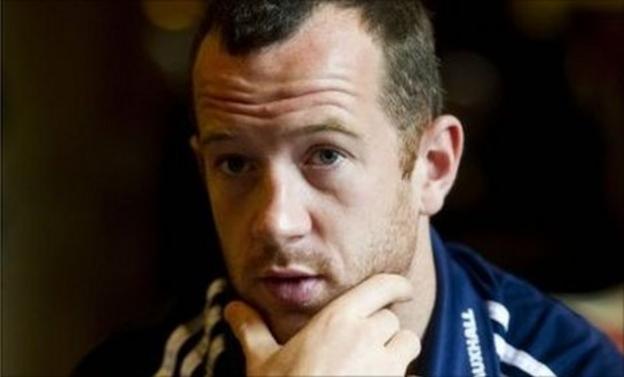 There's no question in Charlie Adam's mind - Scottish footballers should see a move to England not as an exile but as an opportunity.
And he should know. A product of the Rangers youth system, he spent much of his early career on loan - to St Mirren and Ross County - before returning to the Ibrox first team in time for their Uefa Cup final appearance in Manchester.
But it is in Liverpool that the Dundee-born midfielder has found his footballing home after signing from Blackpool for a fee of £7m in July.
It's a fairytale end of a meandering tale and Adam is well aware of it.
"When you're walking into the training ground at Liverpool every day, you've got a smile on your face. I'm just glad I've been given an opportunity to do that," he explains while on duty with the Scotland squad.
"It was always my dream to play in the Premier League at the highest level and I'm fortunate enough that I've been given the opportunity to play for Liverpool.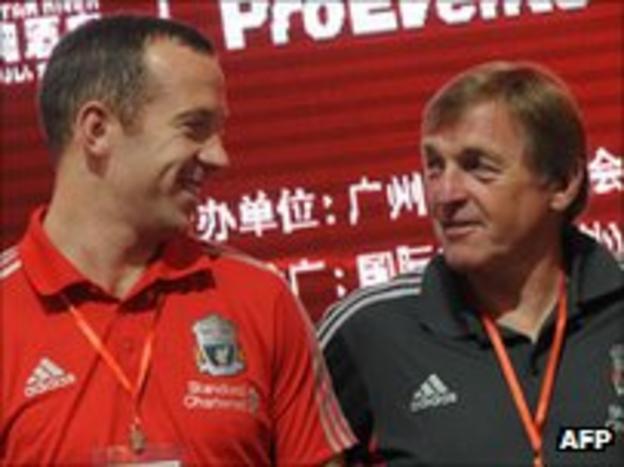 "Not many people get to do that. You need a bit of luck in life as well and I got that with my break at Blackpool. I had a group of players around me who helped me as well."
In February 2009, Adam went on loan to Blackpool, and made the move permanent in July the same year, but admits leaving Scotland was not easy.
"It's difficult to leave the Old Firm because Scotland was all I knew and I never thought I would go to England," he said.
"I was lucky that I went to the right club, with the right manager and the right group of players.
"It's no disrespect to the SPL, but the English Premier League has some of the best players in the world.
"So being 'Scotland-minded', I would always tell people to go and play in England. I think it bodes well for the national team if we have more players playing in England than in Scotland.
"This is the best league, you are going to play against the best players and you're going to become better. I'm fortunate enough that I've been given that opportunity."
Blackpool rejected a Liverpool bid of £4.5m for the Scot in January, but when the Anfield club's bid increased and included the opportunity to work with Kenny Dalglish as manager, the 25-year-old's move to the big-time of world football was complete.
"When he picks up the phone and says that he wants you, it is not a difficult choice to say that you want to go there," he says of Scotland's most capped player.
"It is great that he's back in the game and I think he's enjoying his time back in it.
Adam is also enjoying his football and believes that his career is at least in part down to a happy home life.
His favoured squad number is 26 because it is the date his son Jack was born - a fact mirrored in a massive tattoo on his forearm in tribute to his son, who'll be five on Boxing Day. He's also preparing for his wedding.
"I've matured and grown up so much since the days at Rangers. If you're happy off the pitch, you're happy on it," Adam says of his own re-birth in England.
"Life is settled and I'm enjoying it."