Steven Fletcher to make first move towards Scotland return - Levein
Last updated on .From the section Scotland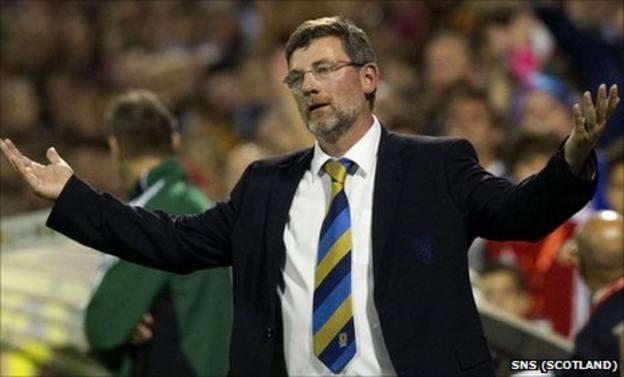 Craig Levein says Steven Fletcher will have to make the first move if he wants to return to the Scotland team.
And Levein says the same method of communication could see him back in the fold.
"He knows that if he wants to come back in, he just has to make me aware by the same means he bowed out," Levein said.
"Nothing has changed. I haven't spoken to Steven.
"This is not about who looks bad or who doesn't. It's just that in any group there has to be rules for everybody. For me, it's much simpler if the rules are adhered to by everybody.
"He's the one who said he didn't want to play, but if he wants to play then he knows how to do it.
"If he doesn't want to play then fine - don't make contact. If he does want to play, make contact."
Levein likened Fletcher's situation to that of Fernando Torres, who is out of favour with Scotland's Euro 2012 opponents Spain.
"He'll not be sending a text to Vicente del Bosque saying sorry, I don't want to play for Spain any more," the Scotland manager added.
"Everyone must understand the team is the most important thing."