Chick Young's view on John Greig

By Chick Young
BBC Scotland football pundit
Last updated on .From the section Scotland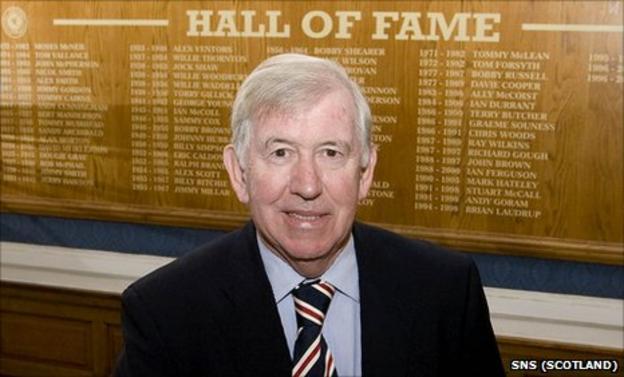 John Greig quits Rangers? You'll be telling me next that the fish are fed up swimming.
There is seriously something untoward about this. I know, because Greig, who has now gone all Trappist Monk save for a brief statement on his departure, told me so.
You have to know the man and his incredible commitment to the Ibrox club to understand the level of this decision to walk out on an institution with which he has been associated for more than half a century.
You don't build statues to fleeting love affairs.
The sculpture of Greig which stands outside the stadium is, of course, a memorial to those who died in the Ibrox disaster 40 years ago but it was cast in the image of their greatest ever player because he epitomised everything the club's fans imagine Rangers to be.
And now the elastic which bound him to Ibrox has snapped. Just like that.
Some will be stunned at the news. Me? I can't say I fainted with shock. That elastic was straining beyond its tensile strength.
I don't like betraying private conversations but on two occasions recently I had long talks - or rather I gave John a right good listening - as he unburdened his concerns about his role at Ibrox in the months since the takeover by Craig Whyte.
At first he was surprised at all to survive after putting his name to the statement expressing concern about the Whyte takeover and indeed considered quitting then, but was persuaded not to do so by some of his former fellow directors.
In the months since he has wandered about the stadium like a lost soul with - the last time I spoke to him - zero contact with Whyte.
He had the ear of Ally McCoist, the management team and his players - they still refer to him as "Legend" - but Greig and the new board were hardly exchanging billets doux.
In the end enough was enough for the former captain, manager and just for the record, worst media officer the club ever had. (That little period of his career working for Dick Advocaat is best glossed over, but hardly matters in the grand picture.)
The short statement about the departure of Greig - and former chairman John McClelland who was treated along parallel lines - talked of being "excluded from participating in corporate governance at the club".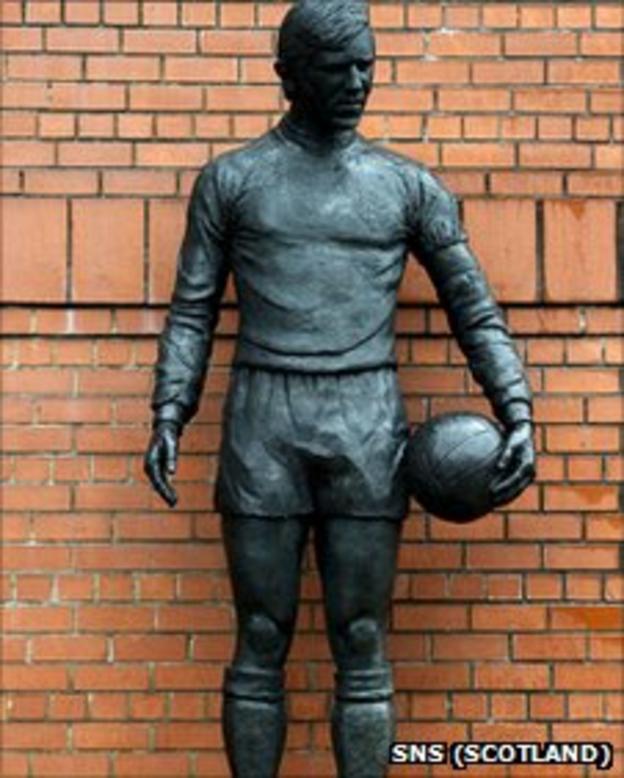 I smiled at that. Hardly Greig's style of English. I suspect it was more "stuff this for a game of soldiers". Or words to that effect.
Again, betraying a private conversation, Greig demanded that while broadcasting or writing I did not link his name to some of the decisions that were being made at the club.
But let's play Devil's Advocate here.
If Greig voted no confidence in the takeover then actually he was lucky to stay at all and in any case is it not normal for an incoming owner to appoint his own board?
And Whyte rightly points out that he was not in a queue - orderly or otherwise - of potential purchasers of Rangers. Furthermore the oncoming tsunami of a tax bill, which threatens to sweep Rangers into administration, was not stirred up on his watch.
So what can Greig's beef justifiably be?
Maybe that, simply, he deserved a little more respect.
There was a huge rift in the club. Now they have taken a bulldozer to the old school and while it can never be the same again there will be those who will raise a glass to that fact.
But no one will miss Greig more than McCoist, who was signed by the great man from Sunderland and who has nursed him like a son along the route from player to manager, which he himself once walked.
He was Rangers' greatest ambassador, the face of the club. Everyone trusted him.
I was going to say that they will miss him more than he will miss them.
But I suspect that's not true.