Irish beat Scots in first shinty-hurling international
By Charles Bannerman
BBC Scotland Shinty Reporter
Last updated on .From the section Scotland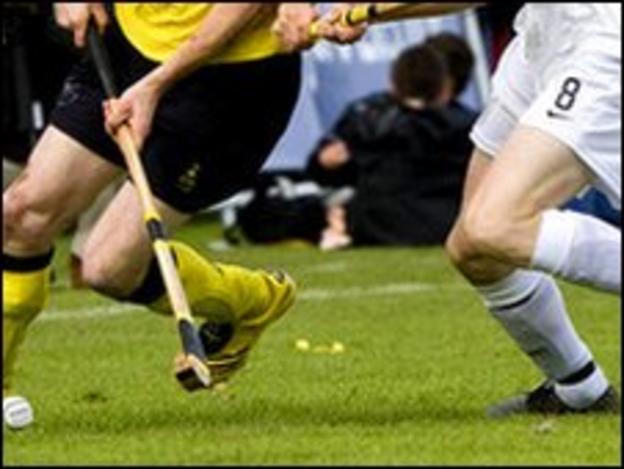 Scotland edged Ireland on goals scored but still lost the opening shinty-hurling international at Athy, County Kildare 19-14 by virtue of the Irish scoring eight more single points from shots over the bar.
Keith MacRae of Kinloschshiel and last year's captain and BBC Scotland shinty blogger Gary Innes of Fort William were Scotland's second-half goalscorers after Eion Nolan of Carlow netted for the host nation.
However, hopes are by no-means dashed that the Scots can regain the Marine Harvest Quaich with victory in next Saturday's return leg at Bught Park Inverness.
Apart from his goal, Innes also had Scotland in the lead with the first single point of the game after just four minutes but Scotland were already 8-3 down before Nolan scored the Irish goal.
In the second half MacRae and then Innes found the net but the hosts were scoring single points, finally grabbing 16 to the Scots' eight, just too fast for this to make any difference to the final outcome.
It will now be a major challenge for the Scots in next week's second and final leg in Inverness.
But if they can win the game to level the series, their extra goal in this opening encounter could help them to win back the trophy by virtue of a greater number of three-point scores.
Last year's inaugural two-match series ended at a win apiece, with the Irish taking the trophy on goals scored. The Scots will now be aiming to reverse that outcome.