Newtonmore take league initiative as Kyles slip behind
By Charles Bannerman
BBC Scotland Shinty Reporter
Last updated on .From the section Scotland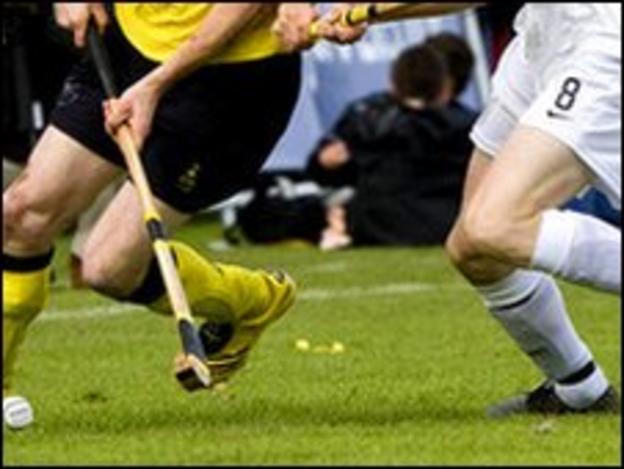 The clash between Kyles and Newtonmore on 19 November will now be a winner takes all showdown for the Scottish Hydro Premier League title after Saturday's results swung the pendulum significantly back towards 'More.
They thrashed Kilmallie 6-0 while Kyles dropped a vital point in a 3-3 draw with Inveraray and also dropped off the top of the table.
With Kilmallie's pitch again unplayable, their game went to the Dell, Kingussie. Glen MacIntosh got Newtonmore's first two in the first 20 minutes before it went to 3-0 through Steven MacDonald on 70 minutes.
Then MacIntosh completed his hat-trick before David Cheyne and Danny MacRae finished the job.
Kyles and Inveraray eventually met at Yoker in Glasgow, where Gary MacPherson and Russell McKinlay had Inveraray 2-0 up within 20 minutes.
Roddy MacDonald and Robbie MacLeod hauled it back to 2-2 all by the hour mark but a MacPherson penalty soon edged Inveraray ahead again before MacDonald's 71st minute equaliser provided some damage limitation for Kyles.
The point also more or less guarantees Inveraray safety from relegation, unless Lovat and Oban Camanachd both beat Killmallie and the latter does so by at least seven.
Newtonmore now lead with 29 points and one game left with Kyles a point behind and two to play. Both goal differences are the same, although Kyles have scored eight more.
Any winner on 19 November will become champions with only a draw delaying a decision until the very last day of the season.