Craig Levein certain Cyprus trip will benefit Scotland
By Alasdair Lamont
BBC Scotland
Last updated on .From the section Scotland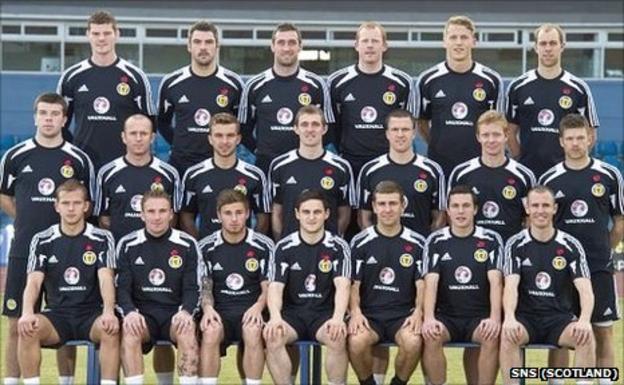 In an ideal world, this week should be about the build-up to the Euro 2012 play-offs, with Scotland vying for a place among Europe's elite in Poland and Ukraine next summer.
Instead, the Scotland squad finds itself in Cyprus for a friendly as Craig Levein begins his planning for the World Cup 2014 qualifying campaign.
Among the lessons Levein has learned from the ultimately unsuccessful campaign that concluded with defeat in Alicante was that there is no such thing as a meaningless friendly.
When he took the job as the head coach of Scotland, his experience of club management led him to state that he would not play friendlies - the bane of many a club manager's life - for the sake of it.
As qualification for Euro 2012 grew ever more remote, Levein admitted that more non-competitive games would, after all, have been helpful in moulding his side into a team capable, for example, of beating Lithuania away, or the Czech Republic at home.
And so, at the risk of irking club managers up and down the country, Levein has declared his intention to play friendlies at every opportunity before the next competitive match.
Ricky Sbragia, the under-17s coach who has joined the squad on the trip, says that is the right way forward following his experience with the youths.
"We played Turkey, who had played something like 24 internationals, and we'd played four, so we are behind," he said.
"It is important we play these games and learn from them - and learn from them quickly."
Of course, games such as Friday's against Cyprus, are notorious for the amount of call-offs that usually occur and already six players have withdrawn from Levein's initial squad.
But, in fairness to the manager, it's the first time such en masse withdrawals have been seen on his watch.
What it means is that Friday's game will, in part at least, be about testing some un-tried players at this level, breaking them in gently to see how they cope with the rigours of international football.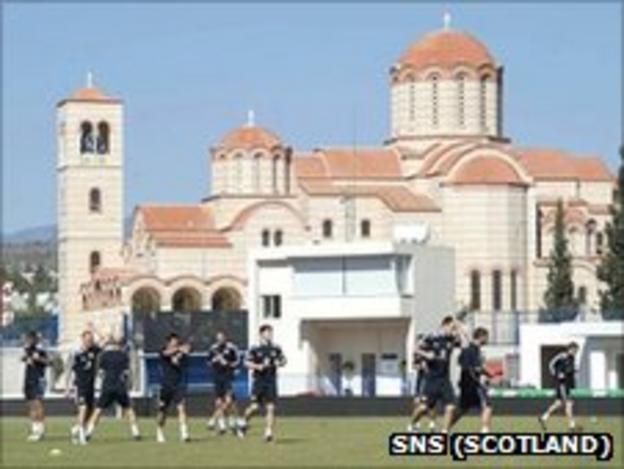 Even if some of the players present in Cyprus do not experience a minute of action, Levein believes it is a worthwhile exercise to have them spend six days in the company of people like Darren Fletcher and Kenny Miller - genuine professionals, committed to the cause.
Few will benefit from that as much as the young Huddersfield striker, Jordan Rhodes, brought into the full squad for the first time.
He seemed genuinely awe-struck by his presence among players he still considers to be heroes.
"It's probably not sunk in just yet. It seems a bit scary to be sitting down for meals with Darren Fletcher and the like," he said.
"There's so many good players in that room and there's still a big kid in me that's just in awe. My jaw's dropping at the sight of being around some of these players."
Rhodes spoke highly of one of the cornerstones of Levein's Scotland set-up - the club-like atmosphere he has tried to engender.
This trip, which has the additional benefit of training in altogether more pleasant climes than a similar gathering in Scotland would allow, provides further opportunity for team bonding.
But, while that will be encouraged, there is work to be done. Double-training sessions to work on team shape, set pieces and so on will be the norm.
So, while it is easy to be sceptical about taking on games like these, particularly when there are so many call-offs, Levein and his management team believe they will pay off.
And if it means a trip to Brazil in the summer of 2014 then so be it.