Scottish clubs to study draft on league reform
By Jim Spence
BBC Scotland
Last updated on .From the section Scotland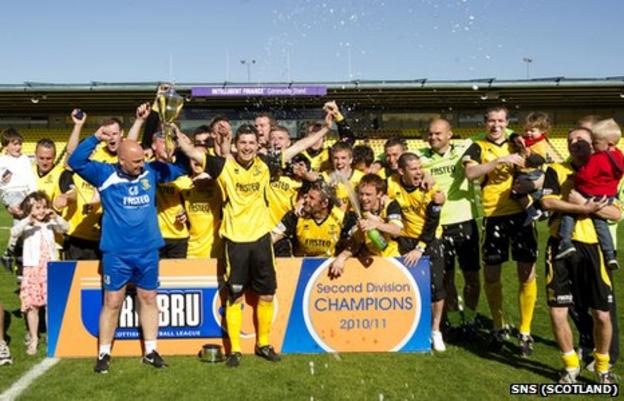 Scotland's 42 senior clubs have been asked to consider proposals on league reconstruction.
A paper produced at the request of the Scottish Football Association's professional game board recommends a streamlining to one governing body.
It also suggests an extra promotion and relegation place between the Scottish Premier League and the First Division, via a system of play-offs.
A pyramid structure would open up entry to the bottom tier of the game.
Club chairmen will study the paper and send feedback to the SFA for consideration in late January.
The proposals also include enhanced parachute payments for clubs relegated from the SPL and a new method of distributing money aimed, in particular, at bridging the gap between the bottom of the top flight and the top of the Scottish Football League.
Scotland's league and cup competitions are currently overseen by the SFA, SPL and SFL.
The paper suggests one corporate body be set up to govern the leagues by the summer of next year, with the 12 SPL clubs and 30 SFL clubs under its umbrella.
It recommends changes to the leagues' voting systems and a seven-man main board to administer the new set-up, supported by an operational board of a similar size.
The listed model for the distribution of revenue, sees SPL clubs taking 90% of the first £19m raised, with 5% going to the next tier - possibly renamed the Scottish Championship.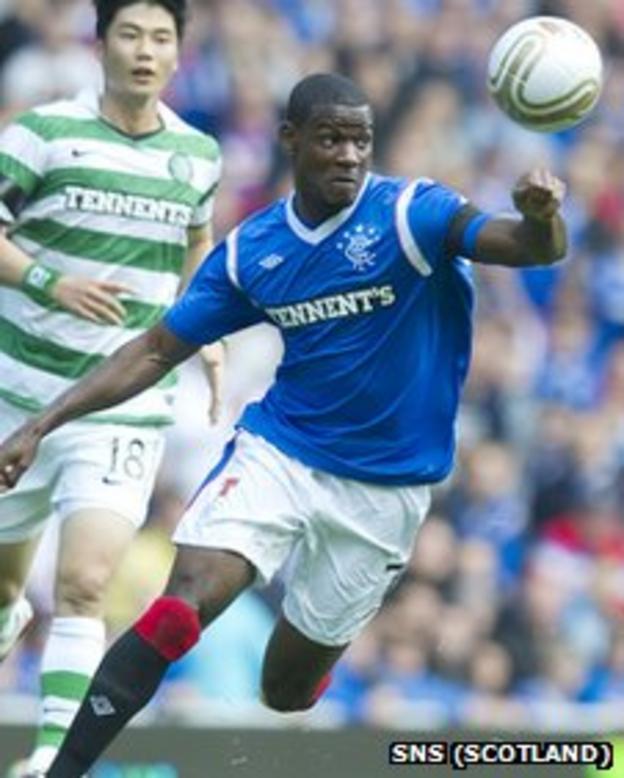 Of the next £4m raised, 70% would go to the top flight, with the league immediately below taking 25%.
SPL clubs would get their hands on 85% of any distributable revenue above £23m.
Under the proposals for SPL play-offs, the bottom side would be automatically relegated and replaced by the winners of the league below, with the club finishing 11th involved in two-legged ties with those in second, third and fourth in the second tier.
The play-offs for the remaining divisions would follow the same model.
To cushion the blow of relegation from the SPL, it is suggested that parachute payments be increased from £250,000 to £400,000 in the first season and from £125,000 to £200,000 in the case of a team staying down for a second term.
On the subject of a pyramid structure, the idea of forming super-leagues for the Highlands and Lowlands from 2013/14 is put forward.
The winners of each division would meet over two legs, with the victor then facing the bottom side in the senior set-up.
There would also be access to the new Lowland and Highland leagues from feeder divisions, again via play-offs.