Chick Young's view on mixed messages from Hearts

By Chick Young
BBC Scotland football pundit
Last updated on .From the section Scotland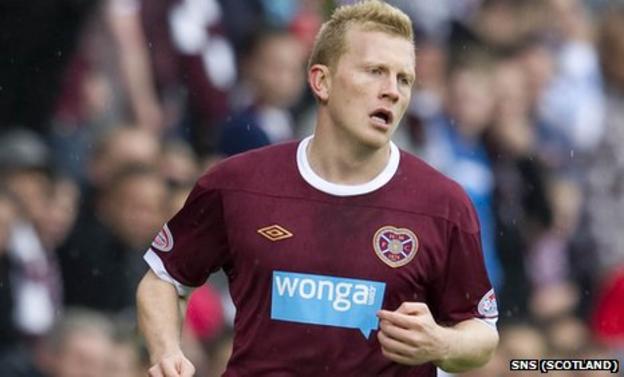 Hearts are officially a shambles. A tangled web of confusion, blaming a media they won't talk to... A result just in... the lunatics 1, asylum 0
On Saturday, manager Paulo Sergio told Hearts TV, that's Hearts TV folks, hardly objective and concerned with editorial balance when it comes to the club, and I quote Sergio: "I gave Andrew Driver the opportunity to clarify the situation because I don't have a problem if he wants to go in January.
"He confirmed he doesn't want to play. I don't want anybody who is not involved 100 per cent with Hearts."
Let me repeat that. "...he confirmed he doesn't want to play."
Today, the Hearts website - who haven't just blurred the truth but have totally filleted it - say that "media reports suggested that Driver no longer wanted to play for the club while Sergio was the boss."
Media reports? Are they mad? It was their media. Hearts' media.
And they go on to quote Driver as saying: "I can understand and fully respect the manager's reaction to misquoted media reports but I must confirm neither I nor my representatives have ever stated that I do not want to play for the club nor the management."
Listen to me at Tynecastle. Not talking and going into the huff is the attitude of spoilt brats. You are not Pravda. You cannot rewrite history.
You are now denying your own reports and you can't blame the media because in an act of pathetic fear at revealing too much about the implosion of your club, you would refuse to confirm to any of us that tomorrow is Friday.
Driver didn't talk to anyone bar your manager. It's not just Vlad who is Mad.. it's the whole darn club!