Highland League to draft own pyramid plan
Last updated on .From the section Scotland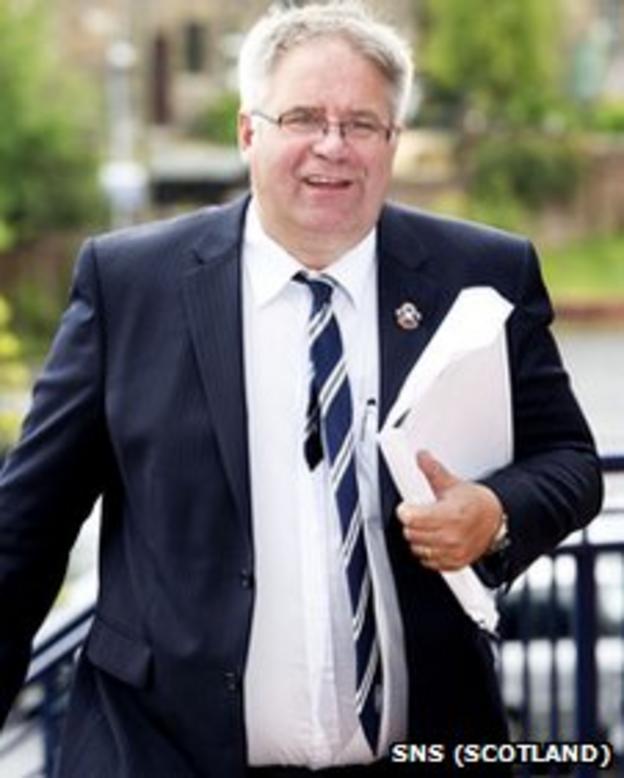 Highland League clubs are in favour of a pyramid system that would open up entry to the senior ranks in Scotland.
However, they have rejected a Scottish Football Association proposal for a 'super-league' of 10 teams, replacing the current 18-club set-up.
And Highland League president Eddie Innes told BBC Scotland that they would draft a counter-proposal in February.
"I believe we have one of the best products in UK football," said Innes. "We don't want to dilute it."
In late December, the SFA sent out a wide-ranging paper outlining proposals for wide-ranging league reconstruction that could be put in place by 2014, with clubs asked to submit their feedback.
"We want to see some sort of pyramid, no doubt about that," added Innes.
"We have a lot of ambitious clubs.
"We've got great teams and good set-up with 18 clubs. We felt that a 10-team league was insufficient.
"We've always got five or six clubs challenging at the top at the turn of the year."
The SFA paper recommended two 10-team leagues below the Third Division, one from the Highlands and one covering the rest of the country.
But SFA chief executive Stewart Regan chose to remain positive and welcomed the news that a pyramid system had broad support from the Highland League.
"The most important piece of feedback that we have had is that the Highland League is supportive of the principle of pyramid within Scottish football," he told highlandleague.net
"Quite what the attention to detail will look like will come out of the consultation.
"If there is a better proposal or an alternative model that works then that could be the way forward."
Scottish Premier League outfit Inverness Caledonian Thistle and Scottish Football League trio Ross County, Peterhead and Elgin all have their roots in the Highland League.