Chick Young's view on Scottish talent moving to England

By Chick Young
BBC Scotland football pundit
Last updated on .From the section Scotland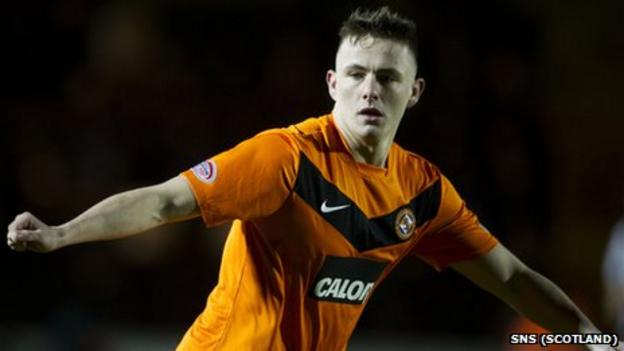 Scott Allan is the latest young prospect to custard pie the Old Firm in preference to a move to England, to lovely West Bromwich. He is entitled to of course; it's his life.
Blame Dick Whittington. It was he who first said that the streets of London were paved with gold. Aye sure, and the fountains of Trafalgar Square flowed with champagne.
But he's proven to be not that far off the mark. Not just the capital, but the whole of his green and pleasant land from Newcastle to its southern coast.
All thanks to the lavish marriage of England's Premier League and satellite television. A world of designer football where surely it's only a matter of time before players will be wearing Jimmy Choo boots; body armour by, say, Alexander McQueen.
Meanwhile, it's tough up north. It would appear that Scotland is in a state of football disrepair; waving - by comparison - feeble little contract offers to young players and then waving them goodbye.
Personally, I don't know what I find more depressing: all that finest malt being shipped out the country or the ever expanding export of our finest footballing talent.
At least, in terms of the whisky, Scotland caresses an industry which has for centuries lubricated the balance of payments. But we are on the ropes with short shrift in the player department.
But the other man's grass - even in these synthetic times - is not always greener. Patience, young man patience.
I refer you to the case of one Charles Adam who toiled to secure a regular place in the Rangers team and so toddled off to St Mirren where he found his true game.
A loan spell, as it happened, but that is an irrelevance. It was in the Scottish Premier League that he realised his worth.
And forgive me if I remain in Paisley to highlight another case in point, that of Paul McGowan.
Clydesdale Bank's Player of the Month for December and surely a certainty - if not a Jimmy Choo-in - to be given a place in the Scotland squad for next month's friendly against Slovenia.
He has been the outstanding Scots-born midfield player in the top flight - maybe simply the finest without regard to nationality - this season.
And that speaks volumes for his resolve. Ditched by Celtic he could have burst into tears and huffed his way through a troubled career.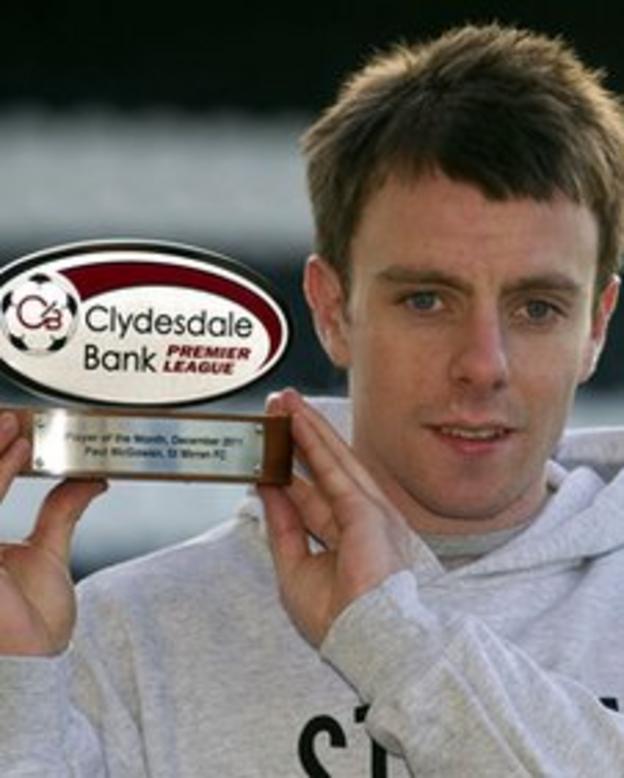 Instead he re-applied his mind, gratefully accepted an offer from St Mirren and once again is on the route to the stars.
He'll end up at a club in England, of course. Unless Celtic - as they did with Charlie Mulgrew - swallow their pride and lasso the one that got away.
The moral of the story?
I know it's not a long career. However, it's long enough to craft it carefully, to realise that while the SPL isn't football Valhalla, it isn't quite football's Skid Row either and it remains a fine place to finish an apprenticeship.
The finest took that approach. Kenny Dalglish became a legend a Celtic before matching, even eclipsing, that status at Liverpool.
Young Scott Allan is a player all right.
And he's entitled to capitalise on his talents while he can. But his number of first team appearances for Dundee United would not have troubled the arithmetically-challenged.
The M74 is just a road, not a guarantee to happiness.