Stuart McCall doubts over Steven Saunders' Team GB call
Last updated on .From the section Scotland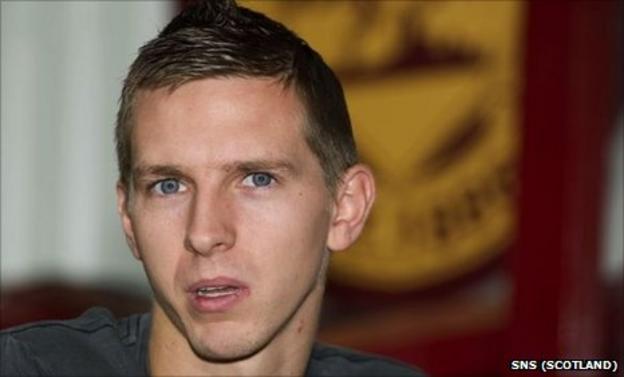 Celtic's James Forrest has reiterated his interest in playing for Team GB at the Olympics, but Stuart McCall has questioned whether Steven Saunders would be wise to take part.
Motherwell defender Saunders and winger Forrest are on a long list of players asked if they would be interested.
But Well boss McCall knows there are claims that Scots taking part would endanger the national team's existence.
"If it did then I don't think anyone would do it or want to do it," he said.
Team GB football manager Stuart Pearce this week expressed disappointment at the stance of the football associations in Northern Ireland, Scotland and Wales.
Those nations have refused to take an active role leading up to this year's London event as they fear world governing body Fifa might in future use it as an excuse to press for a British team in the European Championships and World Cup.
"If it would have no effect then I think it would be outstanding for Steven Saunders," former Scotland midfielder McCall told BBC Scotland.
"Representing Great Britain at the Olympic Games would be terrific.
"It has to be proved that anybody playing for Team GB wouldn't be putting the national side in jeopardy."
Saunders has earned one senior Scotland cap, against the Faroe Islands in a friendly in November 2010, but has spent most of this campaign on the sidelines after picking up an achilles tendon injury playing for the national under-21s.
"He's making a good, strong recovery - in fact, he was back on the training ground today," said McCall.
"I spoke to Steven about it the other day and I think at the moment it's down to an individual choice.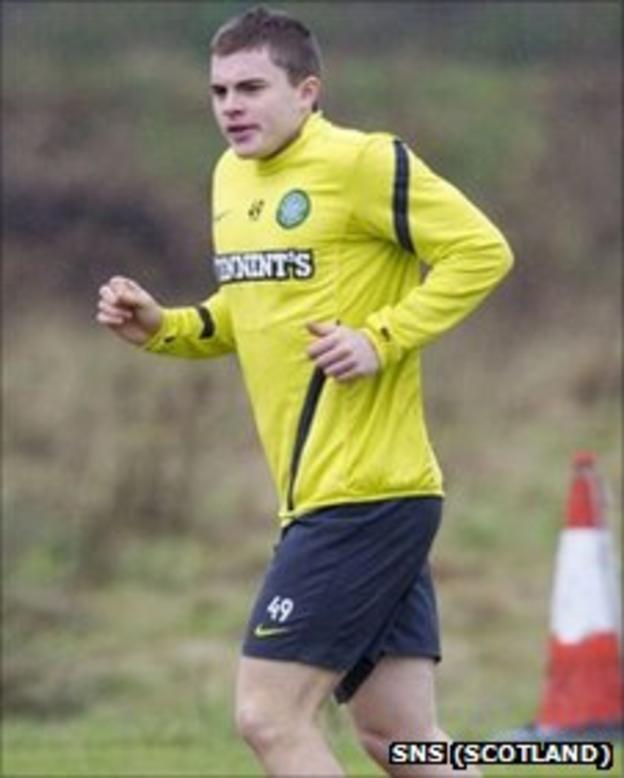 "It is a big, big list, but Steven has time, his rehab's been going well and I think this has given him a bit of a boost as well."
Of the 191 British male players asked if they would be interested in taking part, only seven said they did not want to play.
As those seven come from all four home nations, no more than four Scots men have turned down the invitation, while no women rejected the offer.
Forrest is one of three Celtic players on the list along with Scotland midfielder Scott Brown and Welsh defender Adam Matthews and is "still open to the idea".
"It has not been decided, to be fair, it will be another couple of months," he said.
"It is obviously up to the club as well - it depends on whether they have fixtures in July.
"The club have said that if I want to play in it then they said I can, but if we have fixture then obviously they won't let us go.
"There is still a long way to go until then."
Scottish Football Association chief executive Stewart Regan warned this week of a potential backlash by the Tartan Army against any Scotland players taking part.
Forrest sidestepped that possibility, adding: "It is obviously a hard decision to make.
"We have the second-half of the season to go with Celtic, so we will wait and see how it turns out."