Chick Young's view on Scottish Cup changes

By Chick Young
BBC Scotland football pundit
Last updated on .From the section Scotland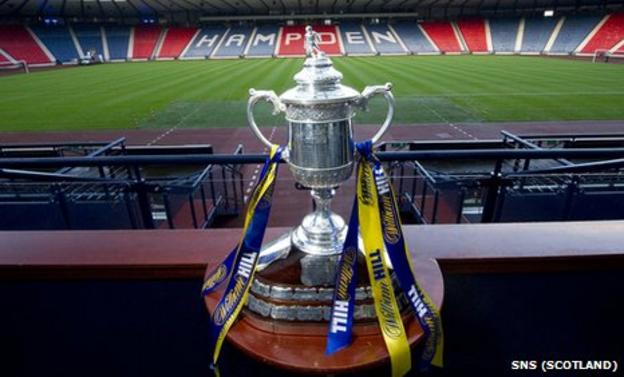 The wheels of change turn slowly in Scottish football: it would be easier to start a revolution in North Korea.
Traditionally, we love tradition. It's a wonder we gave up on rope for crossbars and steel toe capped boots.
So you can be forgiven the sharp intake of breath at the news that the Scottish Football Association is for the first time in history to switch the Scottish Cup final to a Sunday in May 2013.
Have they no respect for history? A cup final on a Sunday? They will be sunbathing at midnight next.
To be fair to the SFA they have an excuse-me note, a decree from the all-powerful Uefa.
They have proclaimed that nothing, from a total eclipse to a plague of locusts - never mind a national final which has been running only since 1873 - will interfere with the Champions' League final, which they have seen fit to move to a Saturday evening.
I mean the Scottish Cup is only the oldest national trophy in the world, but don't let that bother you over there in Switzerland, gentlemen.
However, it is the spin-off of this which does bring a shaft of light.
It appears that the Scottish association has noticed tumbling fourth round attendances - and just in case you had forgotten that is the round played in January when the main sport is watching brass monkeys searching for welders.
Still at least they have noticed. Apparently, flushed by this success, they are now working on a tip-off that the Beatles may have split up.
So here's the wheeze. Play the fourth round in early December and free up icy January for the Scottish Premier League to introduce a midwinter break. And slowly the penny has dropped….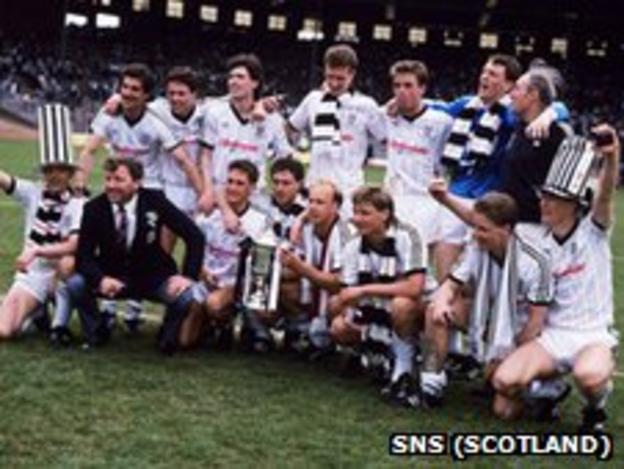 Slowly, but surely and indeed a 10,000 mile journey starts with the first step.
So taking the baton from the wise sages along the corridor on the sixth floor at Hampden, the League bosses now have to say: "Not only do we agree, but we'll do it AND insist on using the fair month of July to make the shutdown even longer!"
They can even use these words on the press statement if they want. No fee. Have it on me.
Out of Uefa's insistence that the rich get richer and that their Holy Grail must at all cost be the only show in town, Scottish football has been presented with a golden opportunity for genuine revolution.
I say "revolution" but it is hardly Fidel-esque. We are not yet quite at the stage of SFA president Campbell Ogilivie in a beret and a Jeep storming Hampden, but you never know.
The clock is ticking and attendances - such as last week's replays at Hamilton and Dunfermline - are embarrassing. I've seen more people in a bus queue.
And yet there is an appetite if pricing and timing are right. For example 1,000 more people attended the Friday fixture between Hamilton and Partick Thistle than watched Accies take on SPL opposition in St Mirren in the Cup.
Of course, maybe they will have to move that cup final date in 2013 again, if the Scottish representatives go all the way to the Champions' League final and are also scheduled for a Hampden appearance.
Aye, all right. "Nurse, the screens… "